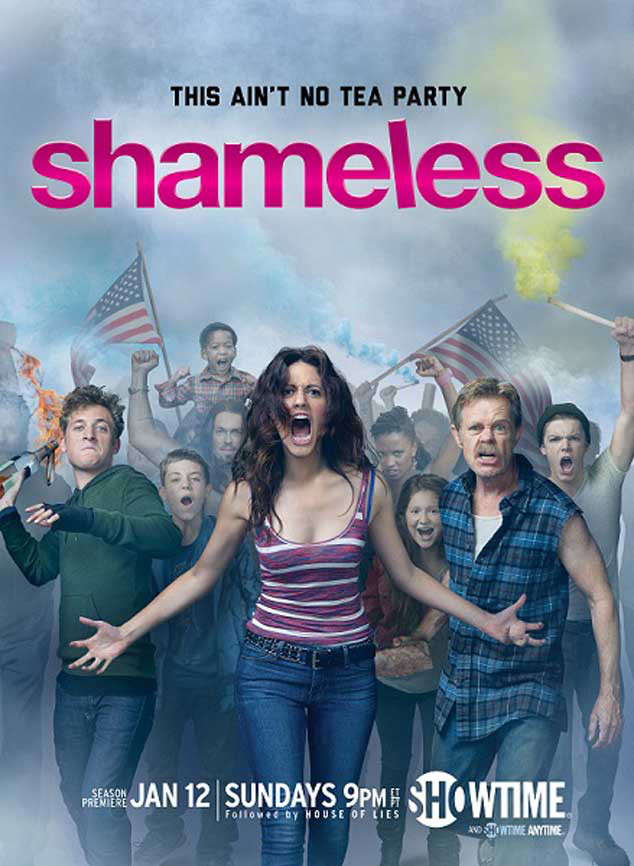 Showtime
"Season four: It's the Gallaghers against the world."
Lock the doors and hid all the booze, because Showtime's favorite dysfunctional family is coming back to town—and they're ready to face an entirely new set of effed-up problems. The fourth season of Shameless premieres Sunday, Jan. 12 (think of it as a better-late-than-never holiday gift!), and we're already counting down the days for the dramedy's hilarious and heartfelt premiere.
To help get you prepared for the craziness that Fiona (Emmy Rossum) and Co. are about to endure, we've got your exclusive first look trailer at all of jaw-dropping moments of season four. Plus, William H. Macy and the cast reveal the outrageously awful challenges that each of our Shameless characters will be faced with this year.