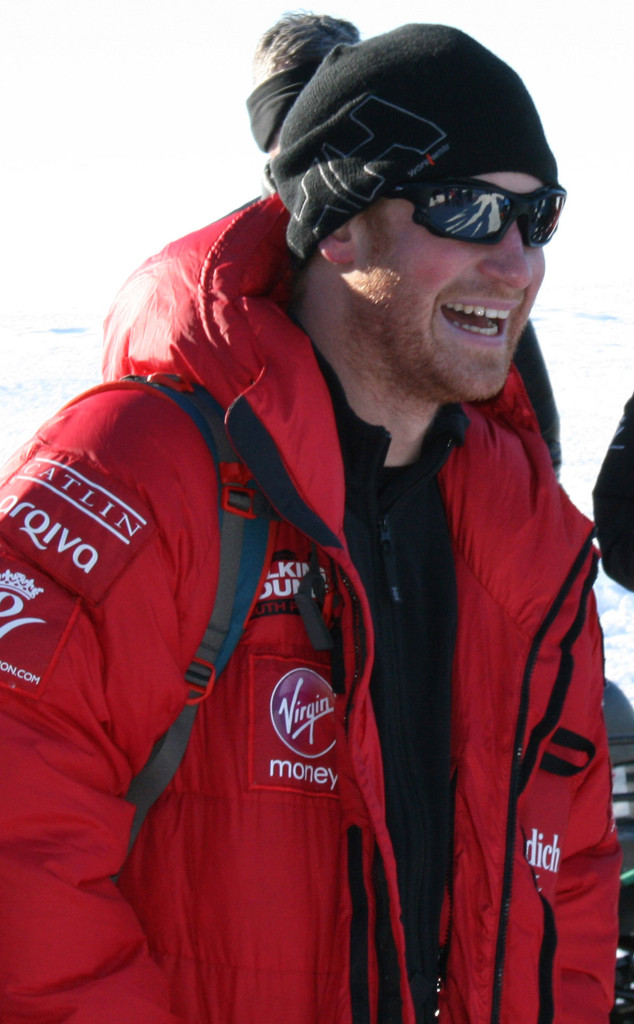 WWTW via Getty Images
Although we know every detail of Kate Middleton's beauty routine, little has been reported about Prince Harry's grooming process. Mostly because the redheaded royal probably hasn't had much need for fancy serums…until now.
On Monday Harry began his Walking With the Wounded race across Antarctica and while the big news was that the 29-year-old in the lead after the first day of the South Pole trek. He also started garnering attention for what he was carrying in his pack.
According to the Daily Mail, Prince William's younger brother made sure to bring along Elizabeth Arden's Eight Hour cream ($20), which would keep his skin hydrated even in the South Pole's harsh, dry and very cold conditions.