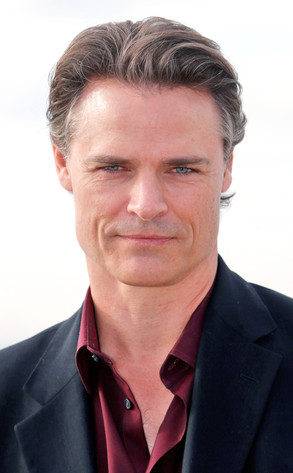 VALERY HACHE/AFP/Getty Images
The Fifty Shades of Grey casting news keeps rolling in!
E! News confirms that actor Dylan Neal is the latest addition to E.L. James' erotica adaptation, taking on the role of Bob, Anastasia Steele's (Dakota Johnson) stepfather and husband to her mother Carla (Jennifer Ehle).
The 44-year-old celeb, who currently stars in Hallmark Channel's Cedar Cove opposite Andie MacDowell and is also shooting the second season of The CW's Arrow as the villainous Dr. Anthony Ivo, will join Johnson and Mr. Christian Grey himself, Jamie Dornan, in Vancouver this week to begin shooting.