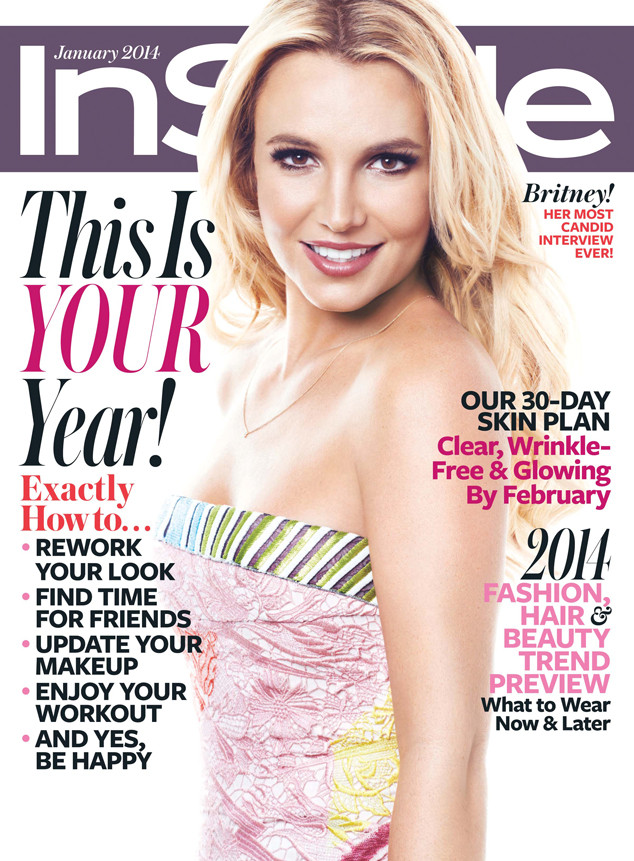 Photographed for InStyle by Michelangelo Di Battista
It's been over a decade since Britney Spears graced the cover of InStyle magazine, yet the star looks nearly identical to her 2002 self.
Yup, she's still got those wavy blond locks and signature grin. And yes, her body looks as tone as ever in this colorful strapless ensemble.
So what's new? How about the 32-year-old (who's birthday was last Monday) is released her eighth studio album, Britney Jean, last week. Not to mention she's been relentlessly rehearsing for her show at Planet Hollywood Resort & Casino in Las Vegas. The two-year stint starts later this month, and just last week, the singer told Ellen DeGeneres it "is probably the hardest show I've ever done."