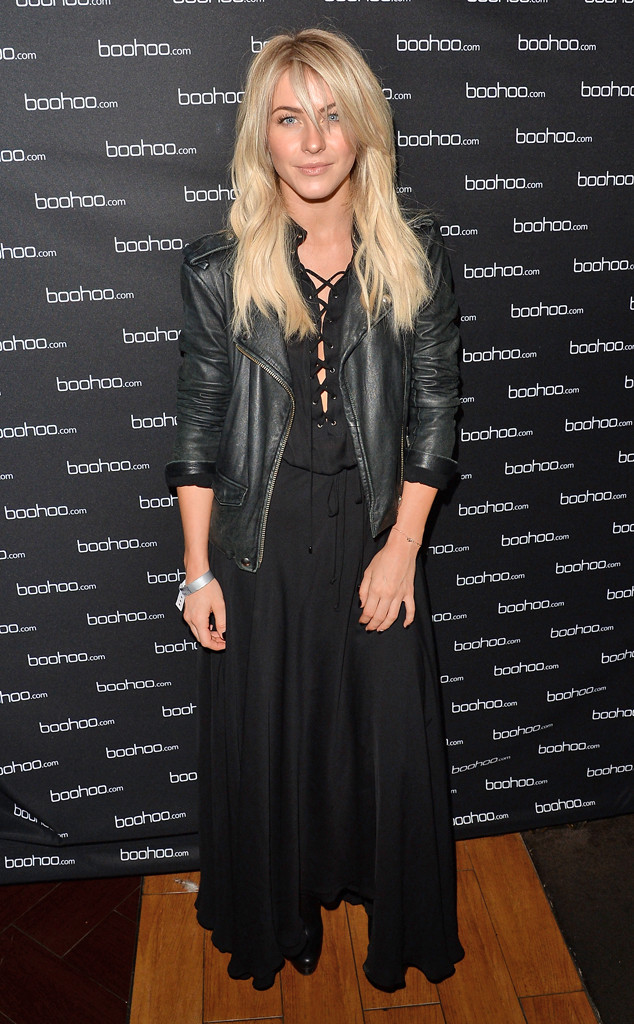 Jason Merritt/Getty Images for Boohoo
For the first time in Fashion Police history, we're turning the Hot Mess premise on it's head. Julianne Hough looks like she couldn't care less about this outfit, and we absolutely love it.
Typically, we'd call anything this baggy and confused a total disaster. The Paradise star is dressed like a cross between a biker chick and a coven member, with something that reminds us of The Princess Bride thrown in on her lace up top. She also appears to be wearing zero makeup and is potentially barefoot!