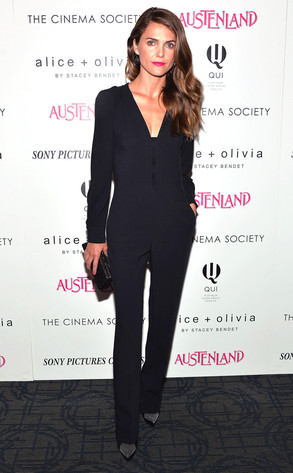 Andrew H. Walker/Getty Images
Keri Russell experienced quite the scare early on Wednesday, Dec. 4 after being awakened by two burglars in her New York City townhouse, police said.
The NYPD confirms to E! News that they received a call around 3 a.m. from the 37-year-old actress. The Americans star told police she heard noises upstairs and when she went to find out what it was, she found her living room window and front door open.
Police arrested two men a few blocks away from Russell's home and they had a Mac computer, a necklace, a pair of earrings, and a bag in their possession. The men have been charged with criminal possession of her property and with burglary for a different incident. They have not been charged with the burglary incident.
TMZ was first to report the story.