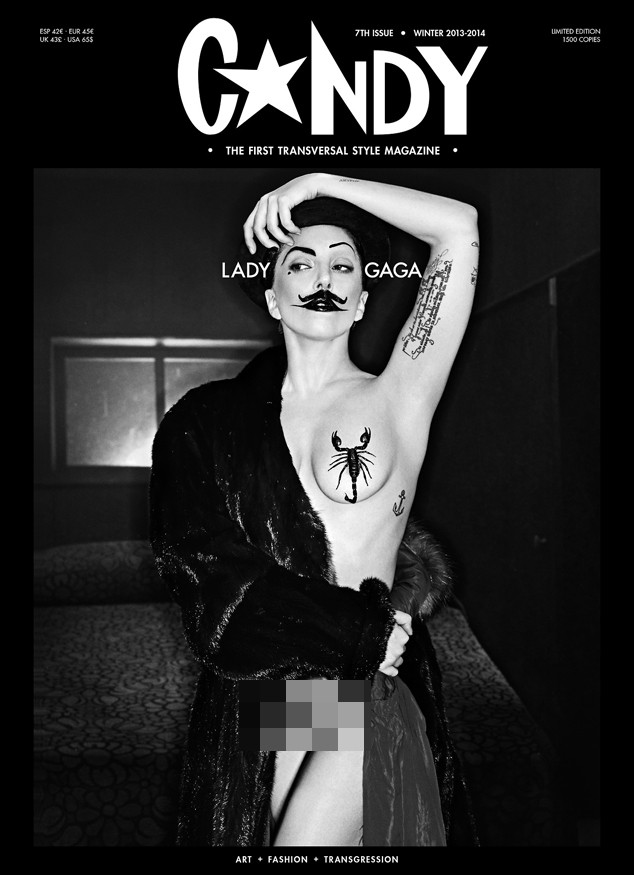 Steven Klein/Candy Magazine
Lady Gaga is certainly no stranger to posing in the nude.
So, while it's not exactly shocking that Mother Monster has opted to show off her private parts for the latest cover of Candy magazine, it definitely got our attention nevertheless. (Then again, isn't that the whole point?)
In the shot, we see the "Applause" singer sporting a fake mustache, a hat, a coat covering her right breast and a scorpion painted over her left breast.
Oh yeah, and nothing down below!