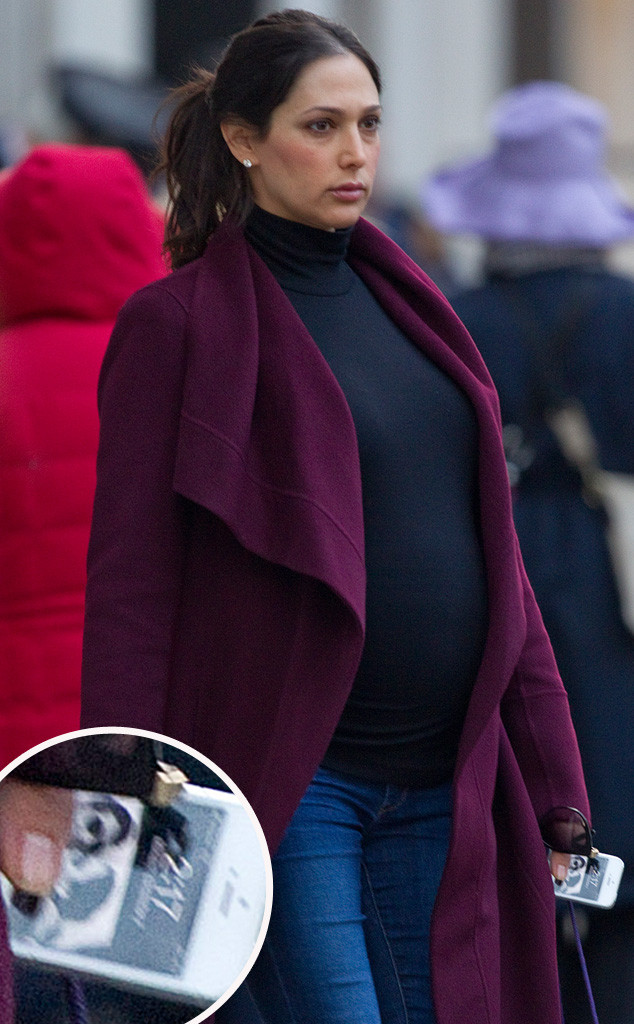 Splash News
Despite their rocky road to romance, Lauren Silverman isn't afraid to put her love for Simon Cowell on full display—even on her iPhone.
The pregnant brunette beauty was spotted out shopping in New York City on Tuesday, Dec. 3, when she happened to flash the screensaver on her cell, which features the expectant couple sharing a sweet smooch in a precious black-and-white shot.
Silverman was dressed cute and casual as she strolled solo through the city, flaunting her baby bump in a fitted black turtleneck that she paired with a purple coat and jeans to keep warm in the chilly winter weather. The soon-to-be mother of two, who has a 7-year-old son with ex-husband Andrew Silverman (with whom Lauren was technically still married to when she became pregnant with Cowell's child), was out and about shopping for baby clothes and Christmas decorations.