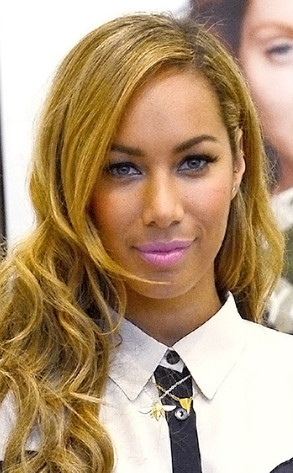 Ben A. Pruchnie/Getty Images
Don't read too much into Leona Lewis' off-the-cuff remarks in Metro UK. In the Tuesday, Dec. 3, edition of the daily newspaper, the singer joked about how she deals with road rage—and her quippy quotes inspired a bold (but inflated) headline.
"Men always feel like they can take the micky out of women on the road and I don't like it," Lewis said.
She then joked that one particular incident sent her into a tizzy. "I smashed up [my] hotel room [because] I was angry. I gave a table a kick and I didn't actually think it would fall over. I [normally] do it so that it won't damage things but things got smashed. Champagne glasses broke. I had bad road rage."