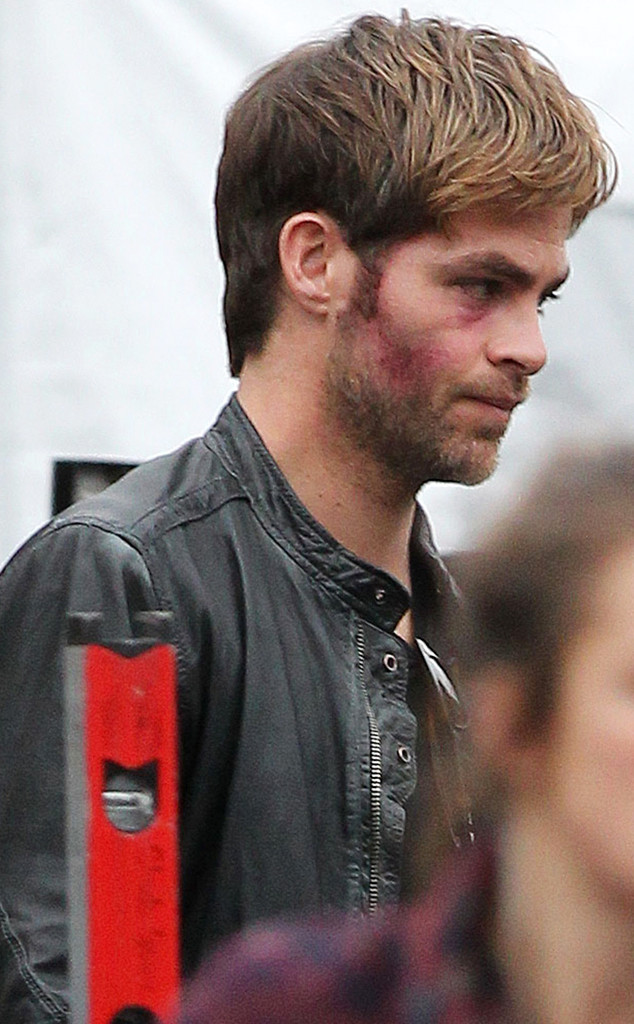 Miguel Aguilar, PacificCoastNews
Ouch!
That was certainly our first reaction when we saw Chris Pine looking a little worse for wear in Los Angeles on Tuesday, Dec. 3.
Thankfully, though, the sight of the 33-year-old star looking all beat up was just the result of a little Hollywood makeup magic. (Phew.)
It turns out Pine was simply shooting a scene for Horrible Bosses 2, the upcoming sequel to the very successful 2011 comedy.
Pine will be sharing the screen with returning cast members Jason Bateman, Jason Sudeikis, Charlie Day, Jamie Foxx, Jennifer Aniston and Kevin Spacey. Christoph Waltz has also signed on to be in the flick.