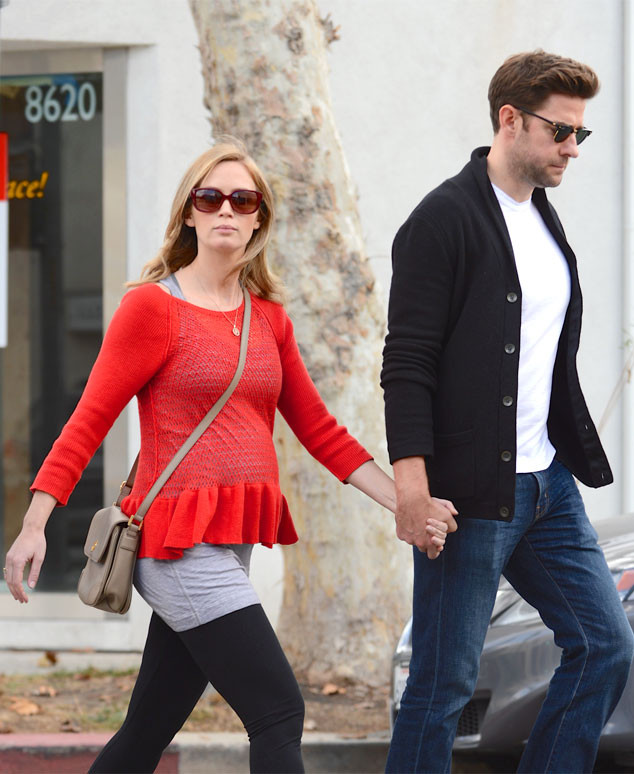 NATIONAL PHOTO GROUP
Perhaps these soon-to-be parents are doing some nursery shopping?
John Krasinski and his pregnant wife Emily Blunt were spotted strolling hand-in-hand around Melrose Avenue in Los Angeles today, stopping by some trendy furniture shops along the street. Blunt, who is currently several months pregnant, flaunted her growing baby bump in a red ruffled knit top.
She matched her festive sweater with a long gray maternity tank top and a comfy pair of black leggings, as well as beige laced shoes and a light brown shoulder bag.