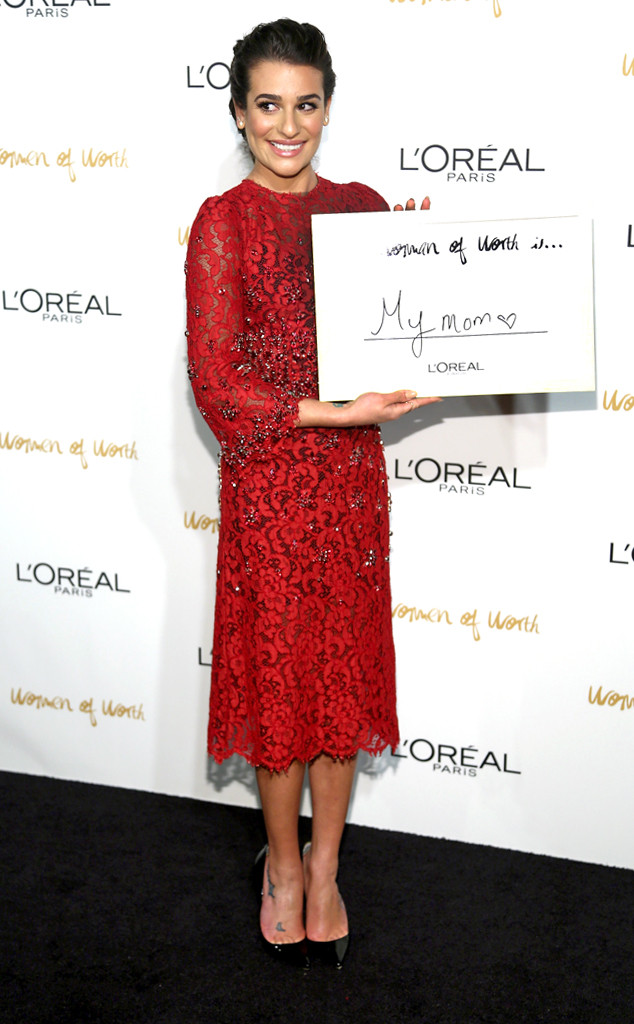 Paul Zimmerman/WireImage
A beautiful Lea Michele showed some Christmas cheer in New York City tonight.
The Glee actress attended the L'Oreal Paris' Women of Worth event at The Pierre in The Big Apple, wearing a bright red, lace Dolce & Gabbana dress. Lea was all smiles for the cameras on the red carpet, and held a sign that stated her Woman of Worth is her mom, who was also her date for the night—awww!
"Thank you @LOrealParisUSA for the most incredible and inspiring night. I'm so beyond proud to be a part of the L'Oreal family," she tweeted, followed with, "And what a joy to get to meet & honor @LaurensKids tonight.. She is the most amazing woman.. #WomenOfWorth @LOrealParisUSA."