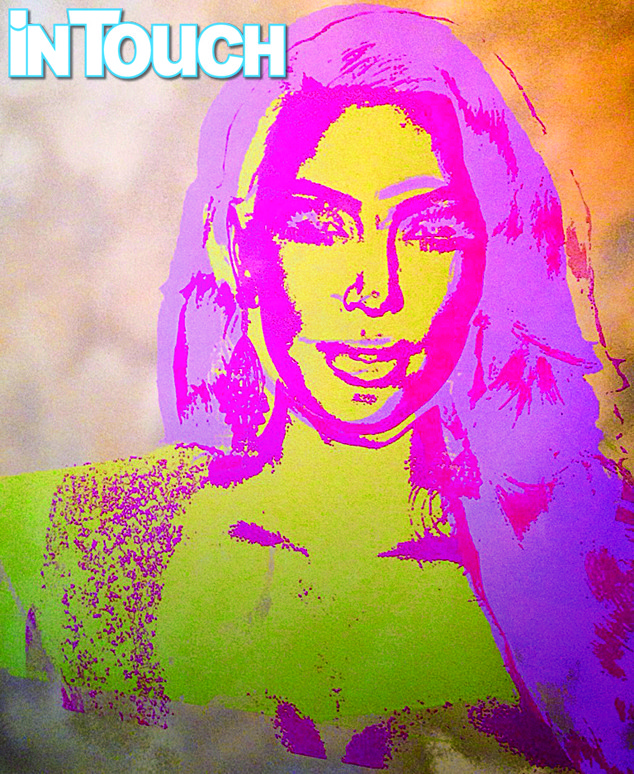 In Touch
Kim Kardashian has been "Warholified."
Monica Warhol, an artist who lives and works in Tucson, Ariz., and identifies herself as the cousin of the famous Andy Warhol, used the E! star as her latest muse for a new piece of artwork, and the first photos of the finished product have been revealed (courtesy of In Touch Weekly, hitting newsstands tomorrow).
"It's a special gift," Monica tells the mag of the opportunity to paint pop culture icons. "I am picking up where Andy left off, and Kim is the perfect addition to the Warhol legacy...There is no way Andy Warhol would not have painted her. Kim is manufactured gorgeous and is beyond fabulous. How could Andy not have been inspired to paint her like he did Marilyn Monroe and Elizabeth Taylor?"
The initial report of Warhol's latest work also claims that Kim's fiancée Kanye West commissioned the piece, however, Kim's rep tells E! News "There is no truth to this."