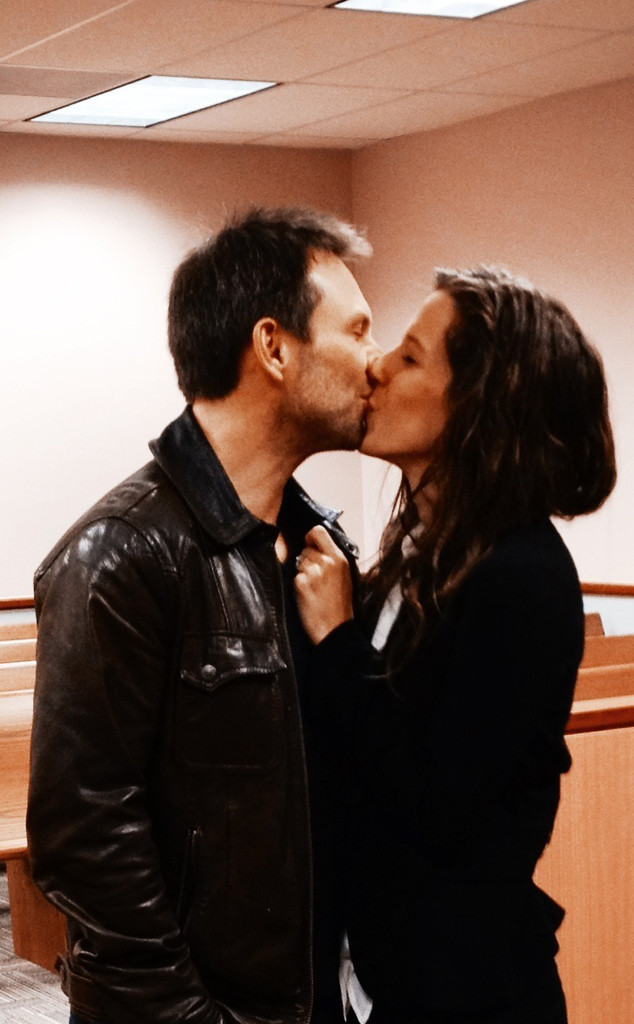 Christian Slater is a married man.
The 44-year-old Nymphomaniac star and his girlfriend of a few years Brittany Lopez tied the knot in Coral Gables, Fla. yesterday, E! News confirms. According to the couple's marriage license, they wed in front of a judge at a local Miami area courthouse.
This is the second marriage for Slater, who has two kids with ex-wife Ryan Haddon, a son, Jaden Christopher, and a daughter, Eliana. Slater and Haddon married in 2000 and separated in 2005.