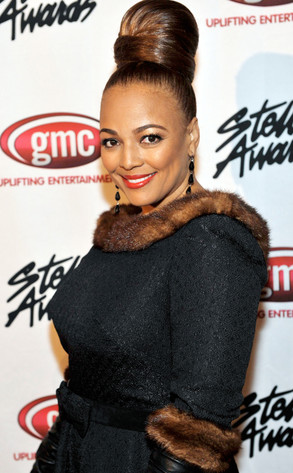 Moses Robinson/Getty Images
Kim Fields is a mom times two!
The 44-year-old former Facts of Life star welcomed her second child earlier today, a baby boy named Quincy Xavier. Fields and hubby Christopher L. Morgan welcomed their son in Atlanta at 10:30 a.m. Little Quincy weighed in at 8 pounds 8 ounces.
"We are so blessed and grateful to God for this newest gift to our family," Fields and Morgan said in a statement.
Fields took to Twitter this morning to share the big baby news with fans. "Praise the Lord Quincy is here! 8 lbs. 8 oz. 20 inches long we are all doing great thank you for your love prayers and support!" she wrote.