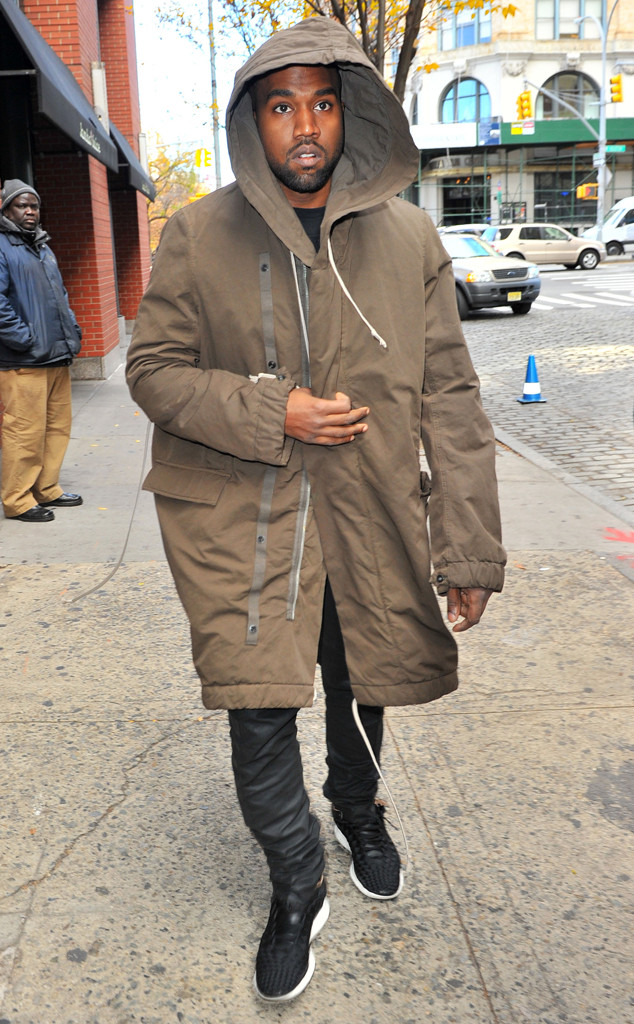 Asadorian-Mejia/Splash
It's official!
Kanye West is teaming up with Adidas.
The rapper first let news of the partnership slip during an interview with Hot 97's Angie Martinez last week, when he revealed, "I took the Adidas deal because I have royalties and I have to provide for my family."
And while Yeezus was unwilling to confirm whether the deal was official—only offering, "Whatever is official, non-official, official—what y'all gonna see is I'm gonna be the Tupac of product"— the athletic brand has now confirmed the partnership.