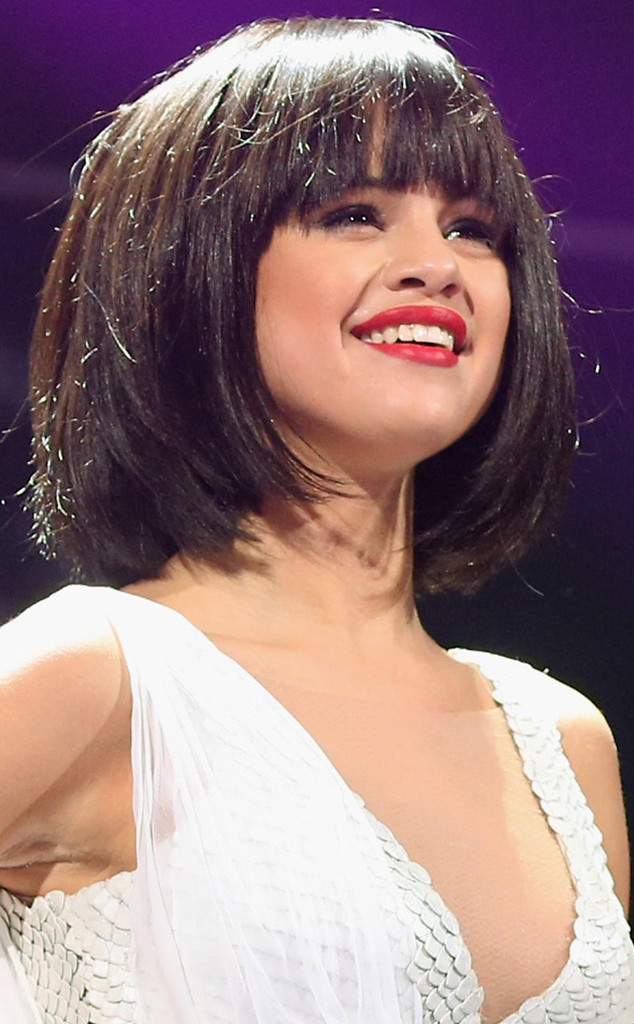 Courtesy of Christopher Polk/Getty Images for Clear Channel
While many stars have got the big chop this season—Jennifer Aniston and Rebecca Romijn to name a few—Selena Gomez is taking the safe approach to short hair: She decided to wig it.
While performing on stage at the 2013 Jingle Ball in Dallas last night, the star rocked a black bob style with bangs. The chin-length style didn't stop the singer from whipping her strands around as she danced in a revealing bra top and short shorts.