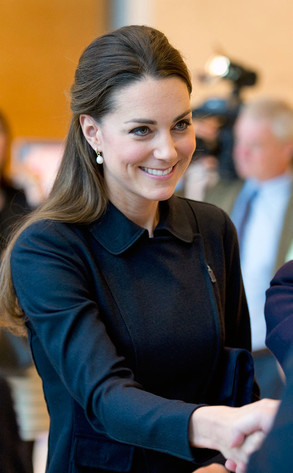 Geoff Pugh/Daily Telegraph/PA Wire
Kate Middleton is doing her part to cheer up some very sick children.
The Duchess of Cambridge and her new darker 'do will pay a visit to the Shooting Star House Children's Hospice in Hampton, Middlesex, England, on Friday, Dec. 6.
Kensington Palace announced Tuesday that Middleton will tour the facilities, view a music therapy session, meet a group of volunteers and have tea with some of the kids and their families. She'll also be going without Prince William, who we assume will be home looking after Prince George.
The 31-year-old royal is a big supporter of hospice charities and children's palliative care in general, having toured Naomi House Children's Hospice in Hampshire in April.