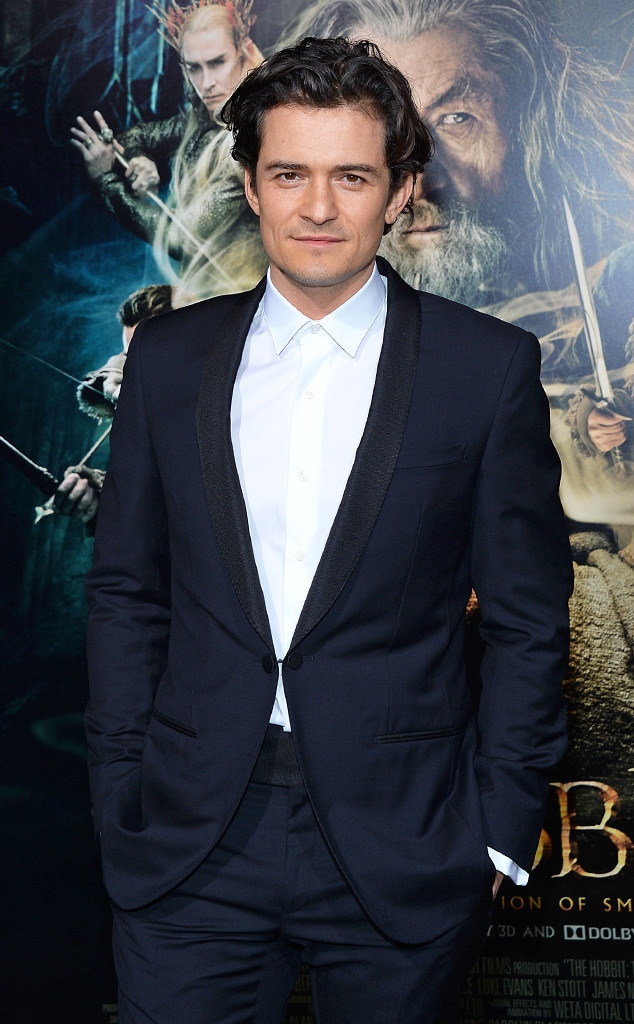 Mark Davis/Getty Images
If only more Hollywood couples acted like Orlando Bloom and Miranda Kerr after they split.
"We're a family and we'll always love each other and we're going to be in each other's lives," Bloom told me tonight about their very amicable breakup at The Hobbit: The Desolation of Smaug premiere.
Don't expect things to take a nasty turn because Bloom and Kerr's first priority is their son Flynn, who turns three next month.
"What [Flynn] reads and knows about when he's a grown up is more important to me than anything," Bloom said tonight. "We both love and cherish each other and then our boy so it's great."
Just this weekend, the three were spotted grabbing lunch together before Bloom headed to his matinee performance of Romeo and Juliet on Saturday.
E! News was the first to report on Oct. 24 that the actor, 36, and the former Victoria's Secret model, 30, had separated.
Bloom and Kerr married in 2010 after about three years together.
It was back when Bloom was just 21 years old that he first auditioned for Lord of the Rings.
"I auditioned for Frodo in fact, but Legolas became the role I ended up playing," said Bloom, who was looking sharp in a black Lanvin suit. "I was totally surprised at the idea of coming back [for the Hobbit movies]. I was thrilled, but I had no idea I'd get back to Legalos. It was a wonderful time."
The Hobbit: The Desolation of Smaug is in theaters on Dec. 13.
For more from the Hobbit premiere, check out E! News tomorrow at 7 p.m. and 11:30 p.m.
Watch:
Orlando Bloom Talks Miranda Kerr Split