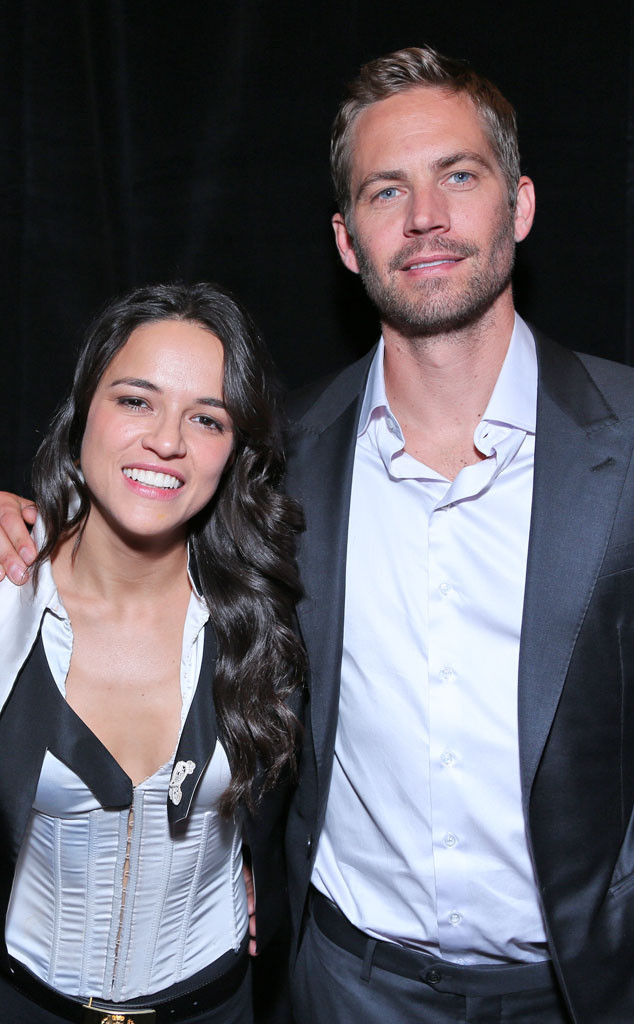 Alex J. Berliner/ABImages
Michelle Rodriguez has broken her silence following the tragic death of her Fast and the Furious costar Paul Walker.
The 35-year-old actress took to Twitter to share her sentiments in the wake of the 40-year-old star's tragic passing after he died suddenly on Saturday, Nov. 30 in a car crash in Santa Clarita, Calif. while attending a charity event for his organization Reach Out Worldwide.
"I'm gonna carry this torch for you brother, with a forced smile on my face," Rodriguez wrote on Monday, Dec. 2. "And Im gonna open my heart just cause your telling me to."
Rodriguez and Walker costarred together in the original Fast and the Furious, as well as Fast & Furious 6 and Fast & Furious 7, which was in production when Walker unexpectedly passed.