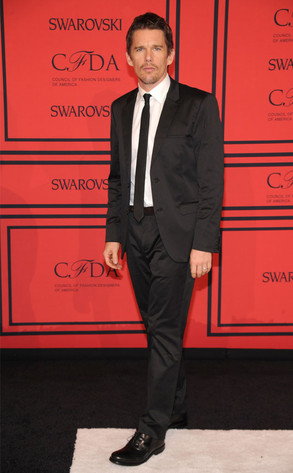 Bryan Bedder/Getty Images
Well, at least Ethan Hawke is being upfront and honest.
The 43-year-old actor got very candid on the topic of love and fidelity during an interview with Mr. Porter, speaking about his past relationship with actress Uma Thurman, his current relationship with Ryan Hawke and his thoughts on people's "childish" view of monogamy.
Hawke first met Thurman on the set of their 1997 film Gattaca, and the actor says it "was a great moment in my life and a great moment in Uma Thurman's life, and we fell madly in love and wanted to do all that."