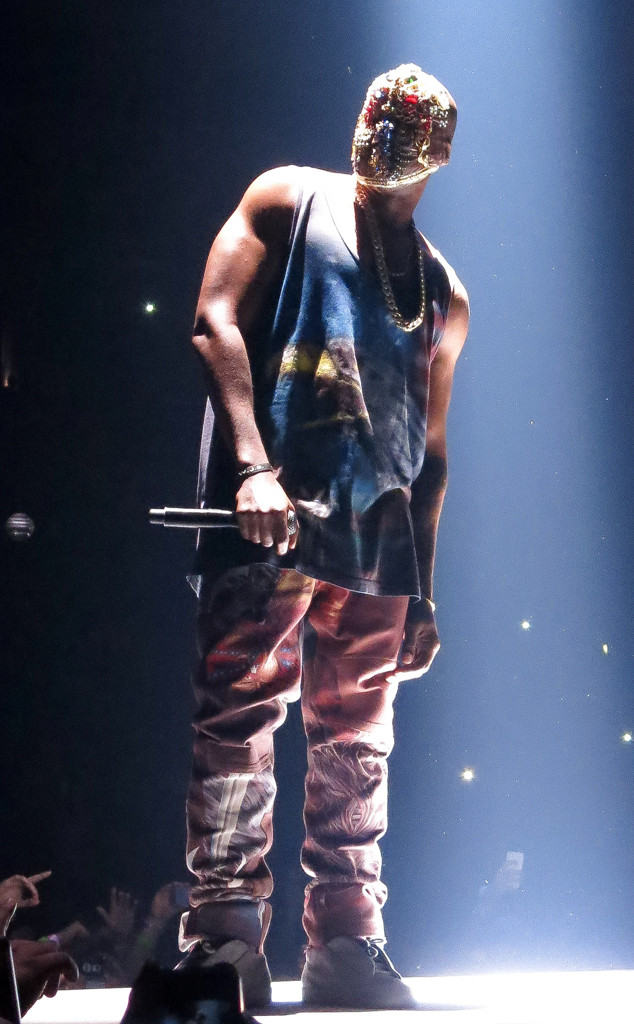 Ronin 47/Splash News
Even for Kanye West, the show must go on.
That was the case on Saturday night in Tampa, when the rapper ran into a few snafus mid-performance, according to The Tampa Tribune. Per the report, Yeezy halted the concert just a few seconds into his third song and demanded that the music be stopped as he stormed off stage.
Apparently, the lighting scheme wasn't right and West shouted that the lights be turned off "now" while also dropping a few profane words.
He also shouted in front of more than 7,000 fans at Tampa's forum that a woman named "Laura" forgot to give him the "deep voice" on his microphone.