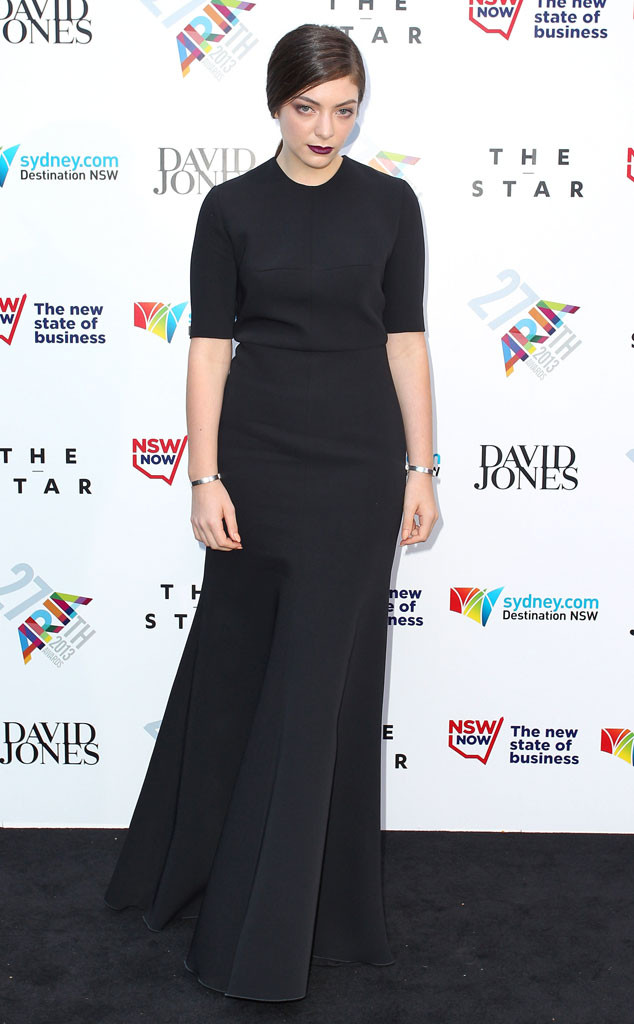 Lisa Maree Williams/Getty Images
Lorde may need to rewrite her most famous song. The rising star may never be a real royal, but she's certainly dressed like one en route to a super sad event in this all-black ensemble.
Yes, the "Million Dollar Bills" singer is on a black carpet, but that doesn't mean she should dress to match. Between the single color palette, deep hair and goth lip gloss, she looks like the Queen Mum headed to honor a fallen family member.