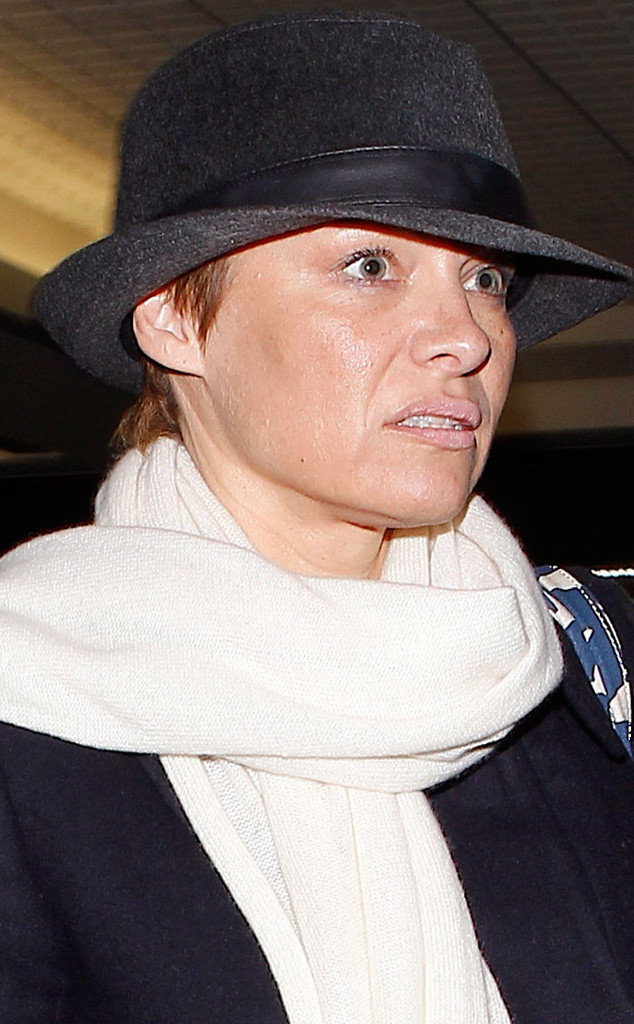 Maciel-WL/X17online.com
It seems Pamela Anderson wasn't finished with her mane makeover. Exactly one month after she first debuted her shocking pixie haircut, the actress was spotted at Los Angeles airport with darker strands.
Although her short hairstyle was hidden under a gray hat, it was pretty clear—from the wisps that were visible—that the platinum blond color she's had for the last 20 plus years had been replaced by a brown hue.
In addition to her stylish cap, the actress was bundled up in an extra-large scarf, navy pea coat, and knee-high leather boots.