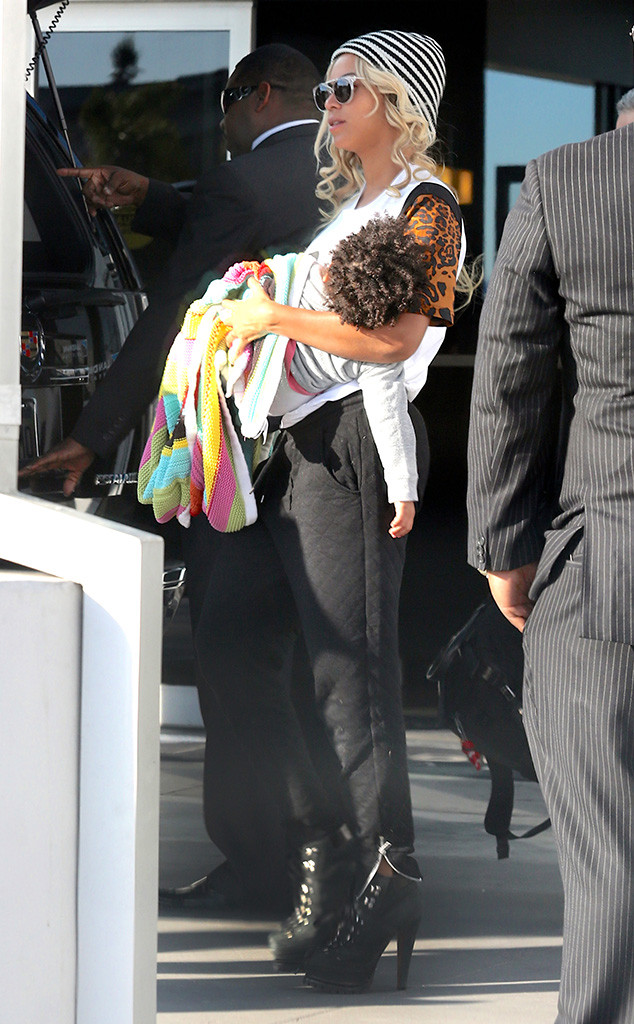 Dean/MRM/NPG.com
Blue Ivy Carter was one sleepy little lady!
Fortunately, Beyoncé and Jay-Z's 23-month-old daughter was able to sneak in an, on-the-go, mid-travel nap in her mama's arms! The adorable mother-daughter arrived in L.A. on Sunday, Dec. 1, via private plane, and Queen Bey let Blue continue her snoozefest as she sweetly carried her to an awaiting car.
The hands-on mama, 32, went with a comfy yet chic ensemble, pairing a white and leopard print T-shirt with quilted black pants and sky-high ankle booties. She snuggled Blue, who wore a gray cotton outfit and tiny red shoes, in a multicolored baby blanket.