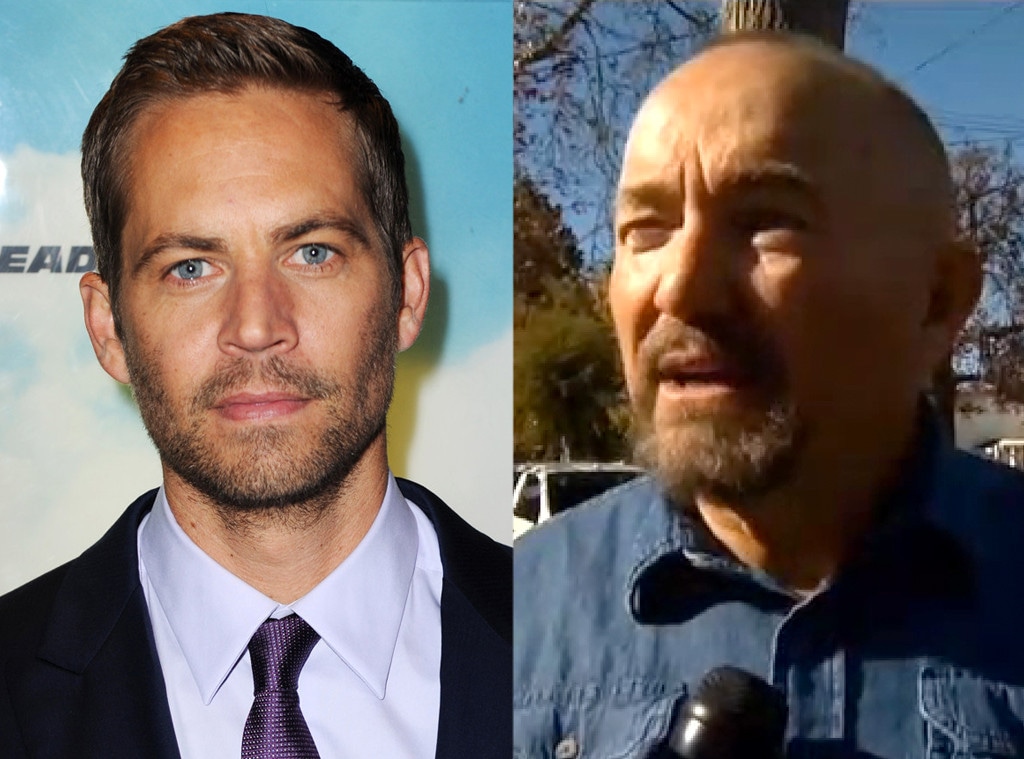 Dave J Hogan/Getty Images / CBS News
Paul Walker's father is understandably grief-stricken over the sudden loss of his son, who died in a fiery car crash at age 40 on Saturday, Nov. 30. Speaking to L.A.'s CBS2 just one day after the Fast and the Furious star lost his life, Paul Walker Sr. broke down in tears as he shared his memories on camera.
"I'm just glad that every time I saw him, I told him I loved him," an emotional Walker Sr. said. "And he would say the same thing to me." He added that the actor's brothers "are all taking it pretty hard."
"His heart was so big," Walker Sr. said of his son, who had prominent roles in '90s hits like Pleasantville, Varsity Blues and She's All That. "I was proud of him every day of his life."
On Sunday, Dec. 1, friends and family gathered at the Walker family home in Sunland, Calif. "You can't beat friends at a time like this," Walker Sr. said of the outpouring of love in light of the actor's passing.
In addition to his siblings and parents, Walker also leaves behind a teenage daughter, Meadow. "I want to take a hiatus. She's just 15 and I don't have much more time to be with her,'" Walker Sr. recalls his son as saying. "Then boom, he got another movie. He would say, 'I don't know what to do."
Funeral arrangements for Walker and his racecar driver friend, Roger Rodas, have yet to be revealed.