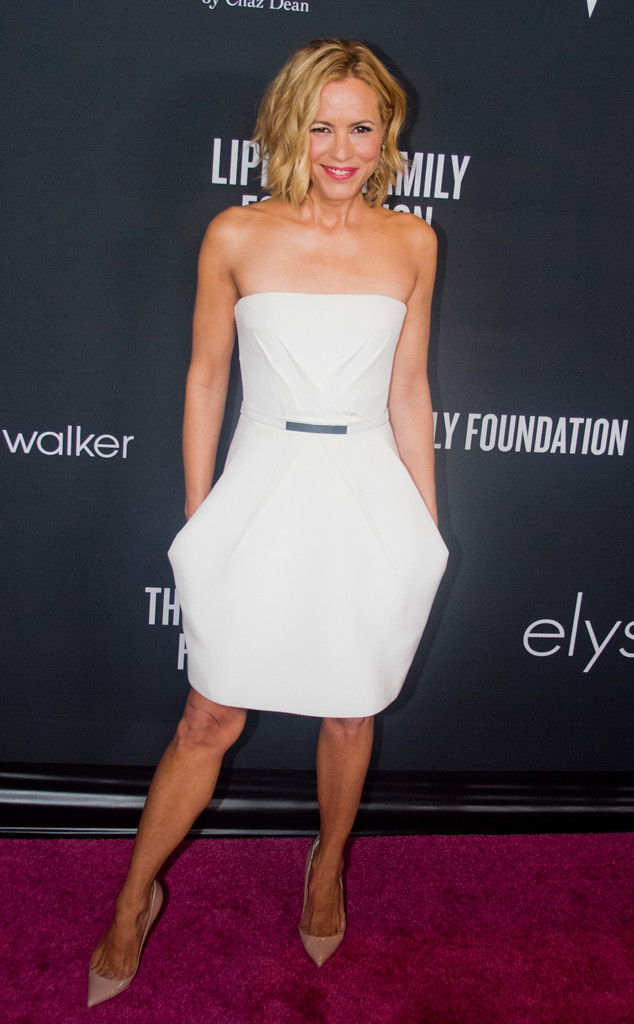 Melissa Hebeler
Count Maria Bello among the out and proud. (And add her to the list of stars who have made a major statement by way of a New York Times op-ed.)

The 46-year-old star of A History of Violence and Prisoners revealed in an essay printed Friday in the Times that she has a serious girlfriend, recalling in her first-person account how she told her 12-year-old son that she was in a relationship with a woman.
Bello remembered how Jackson, her son with producer Dan McDermott, asked her if she was romantically involved with anybody.
"He was right; I was with someone romantically and I hadn't told him," the actress wrote, noting that her therapist had advised her to wait until Jackson asked about her personal life to divulge the details. "I had become involved with a woman who was my best friend, and, as it happens, a person who is like a godmother to my son."