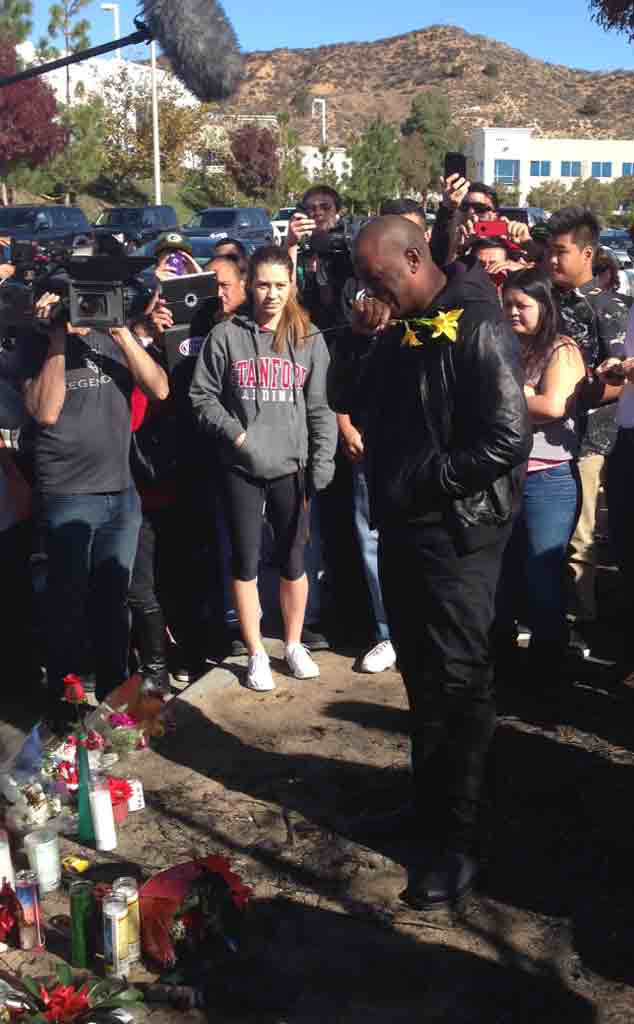 Marcus Mulick/E! News
This is just heartbreaking.
Tyrese couldn't contain his emotion when he visited the site where his Fast and the Furious costar Paul Walker died in a car crash Saturday in Valencia, Calif.
The singer-actor broke down at the scene, with tears rolling down his face as he stood in front of a makeshift memorial holding a flower for the late star.
"My heart is hurting so bad no one can make me believe this is real Father God I pray that you send clarity over this cause I just don't understand My heart hurts it's broken no one can convince me that this is real.... Prayer warriors please pray real hard for his only child, his daughter and family...#HeartOfAnAngel13YrsFamilyForever WeJustCelebreatedYour40thBirthday..... My God... My God... I can't," Tyrese posted on Instagram Saturday evening after learning about his friend's passing.