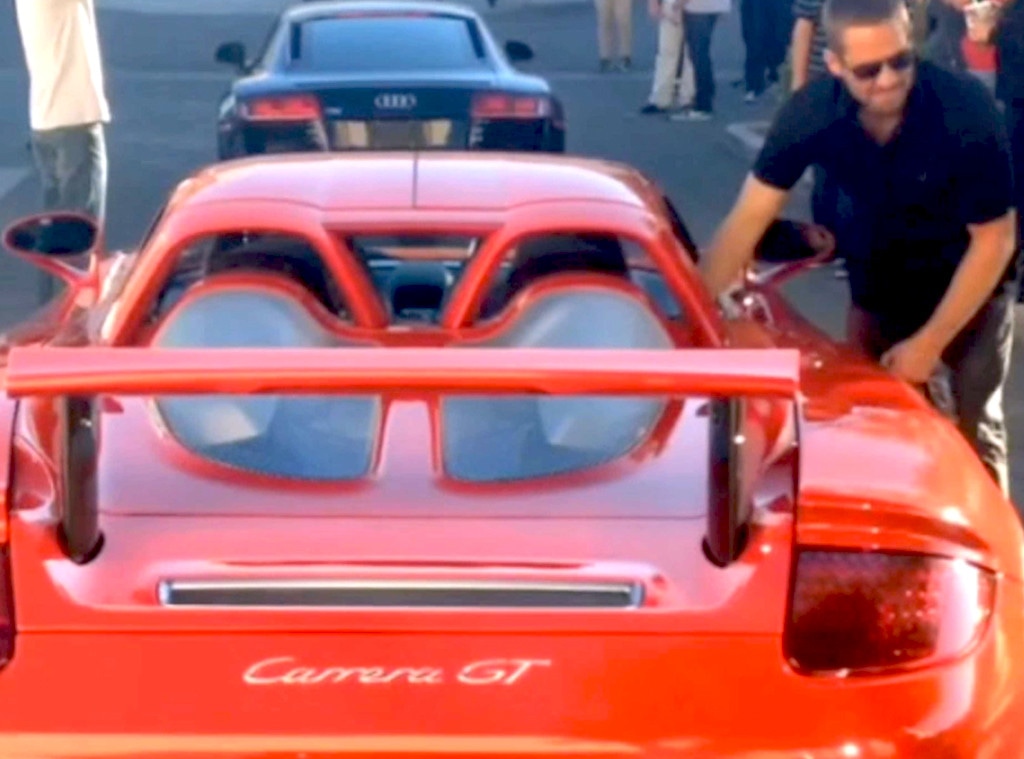 Splash News
While we mourn the death of Paul Walker and the driver of the vehicle, Roger Rodas, the Los Angeles County Sherriff has stated that the cause of the collision is still under investigation. But the LASD does confirm that speed was a factor in the deadly car crash on Saturday, Nov. 30.
The two men were in a red 2005 Porsche Carrera GT and Walker was photographed right next to the vehicle right before the fatal accident at a charity event for his organization, Reach Out Worldwide.
Bill Townsend, a friend of Walker's who was at the event and chatted with the blue-eyed actor right before his death, spoke to E! News exclusively and described the location of the accident.

"The road is an industrial road," Townsend said. "It wasn't particularly bumpy. It was quite wide."
Walker had business ties with Always Evolving Performance Motors, and the Reach Out Worldwide event was held at their shop. Rodas was the CEO of Always Evolving.

"Roger was a good driver," Townsend said. "Everyone there loved cars and had done a lot of training in them. It's strange that the car just exploded, if that did happen. I can't understand it. The engine is at the back. It's just very odd."
According to Autoweek, Always Evolving's Porsche Carerra GT is "a difficult car to drive for even professionals" and one driver even described handling it as "scary."
Newton Wimer, an engineer at Always Evolving, told E! News exclusively that the two men went one time around the block and "didn't come back."
"Two men who gave so much were taken today," Wimer said. "They were gone on impact."
The LASD is not naming the victims and the coroner's office tells E! News that the autopsies of the two victims have not been conducted yet. They are waiting to obtain dental records to do a comparison and estimate it will be another 24-48 hours before they receive the records.
According to a press release from the LASD, sheriff's deputies from Santa Clarita Valley Sheriff's Station responded to a report of a traffic collision at approximately 3:30 p.m. in Valencia.
Deputies found the vehicle engulfed in flames, and the Los Angeles County Fire Department responded and extinguished the fire. They subsequently located the two victims inside the vehicle and they were pronounced dead at the scene.
—Reporting by Melanie Bromley and Holly Passalaqua