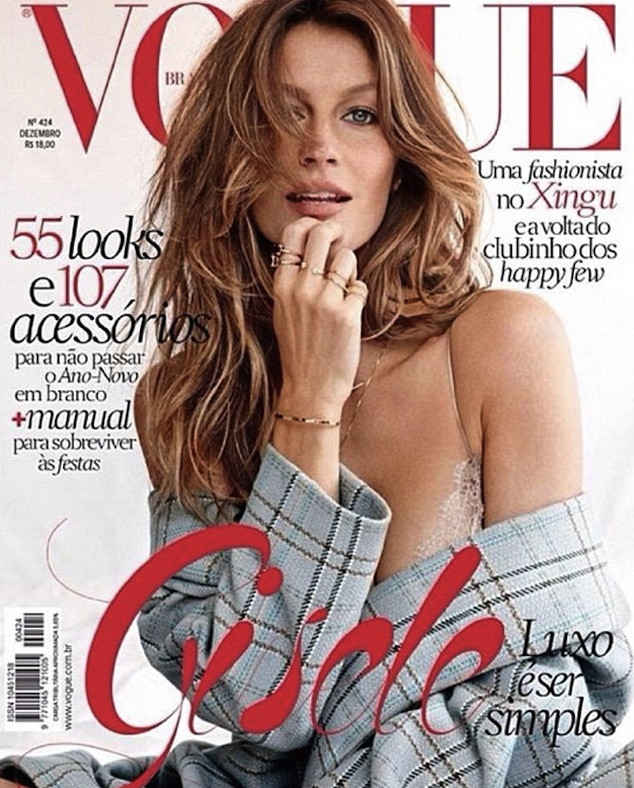 Vogue Brazil
Can Gisele Bündchen get any more stunning?
The gorgeous supermodel graced the cover of Vogue Brazil's December issue, looking flawless in an unbuttoned blue flannel shirt that showed off her bra.
Inside of the mag, the 33-year-old mother of two posed for a variety of sexy shots, lounging on a bed in a black sweater and lacy black panties in one photo, and topless with a white sheet around her in another.
"I think the theme of this photo shoot is really interesting, because it shows the glamorous side and the also the relaxed one," Bündchen said in the magazine. "A woman can look powerful in a party, but when she arrives at home all she wants is to feel comfortable."