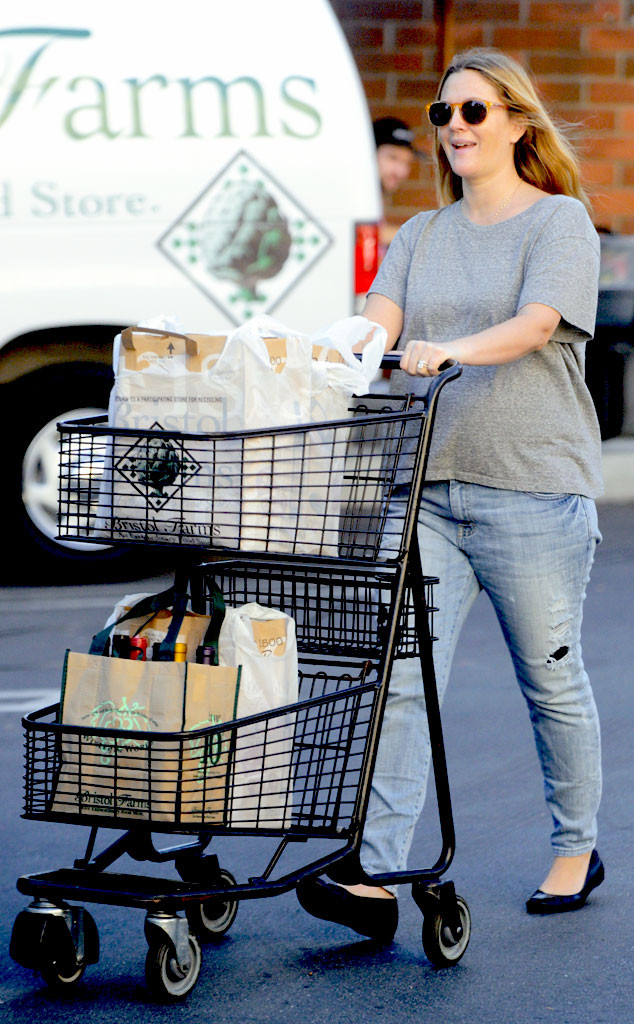 Dean/MRM/NPG.com
Baby bump alert!
Drew Barrymore was spotted shopping at her local Bristol Farms grocery store in Los Angeles on Wednesday.
The pregnant actress was grabbing some last minute items for her family's Thanksgiving dinner and showed off a growing bump while walking to her car.
Dressed in a gray T-shirt and a pair of ripped jeans, Barrymore appeared casual when running errands solo.
And it looks like it's going to be quite an eventful turkey day at the Kopelman household.
She had almost dozen wine bottles in her cart, along with a few other miscellaneous groceries, from the store.