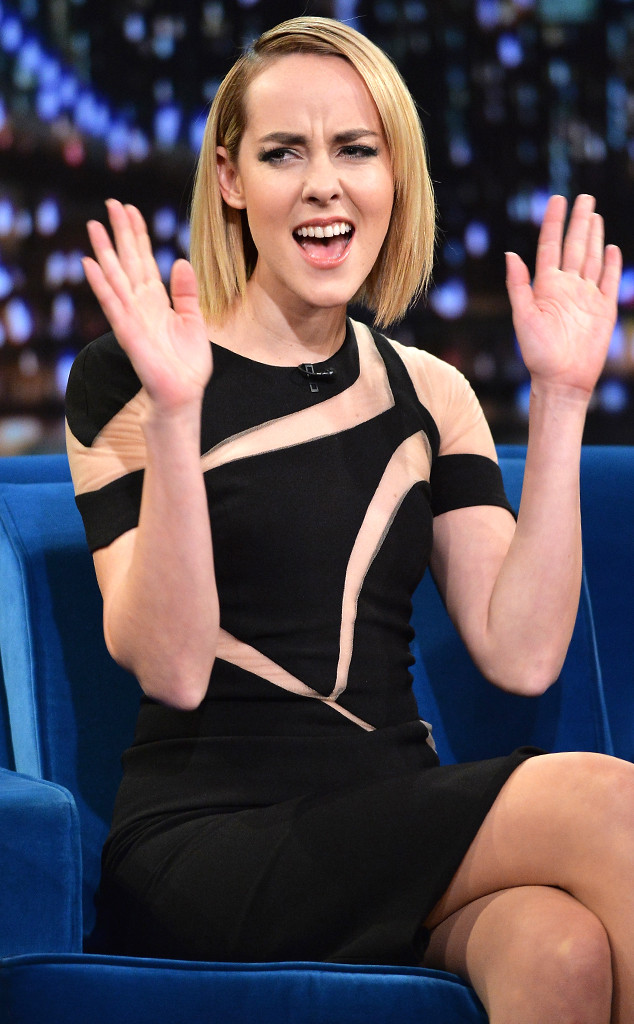 Theo Wargo/Getty Images
It's not always glitz and glam when it comes to making movies!
Jena Malone stopped by Chelsea Lately and revealed that her elevator striptease scene wasn't nearly as easy to pull off (sorry, had to!) as people may think.
In fact, the actress shared that she encountered a rather uncomfortable run-in with a hotel guest as she was filming in the buff.
"It was an actual elevator that was working in an actual hotel and it was a giant hotel in Atlanta, the Marriot Marquis," she shared. "And I had like Winnie the Pooh stickers around my [nipples]."
So exactly how did she manage to shoot the scene in such tight quarters?
"We tried to choreograph it like a six-second striptease and it took me a while to get it all off at the right time," she told Chelsea Handler while giggling.