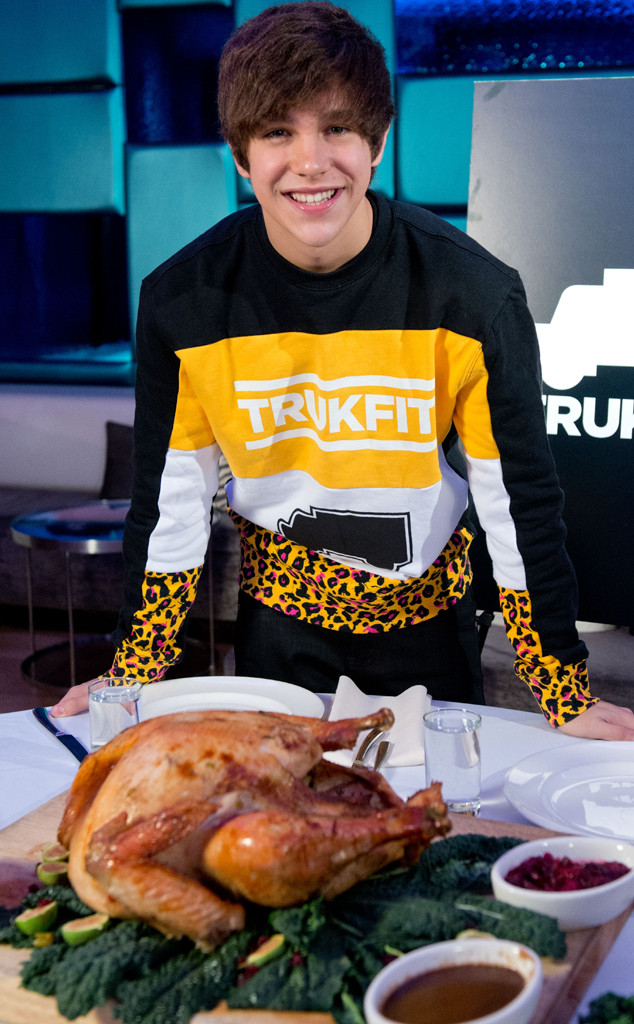 Rob Loud/Getty Images for TRUKFIT's #TRUKNYC
We know who Austin Mahone would like to find under his mistletoe this year!
So is the 17-year-old singer bummed that his older-woman crush, 18-year-old Kendall Jenner, recently went to dinner with Harry Styles (a manly man of 19)?
Asked if his young heart was broken, Austin told E! News, "Nah, it isn't broken. I was like, 'Cool, whatever.'"
But he did notice...
Mahone, chatting with us at the Hotel Gansevoort in New York City, where he had a pre-Thanksgiving feast with Trukfit contest winner Shayla Hamady, also revealed what he has in mind for a dream date, should Kendall say yes to one.