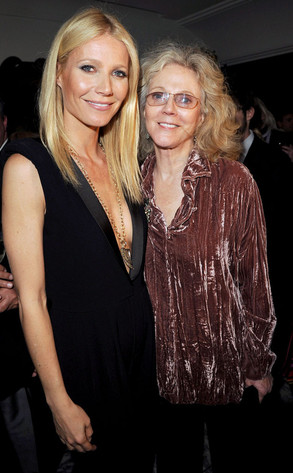 Jason Merritt/WireImage
You mess with the Goop goddess, you gotta deal with her mama!
Gwyneth Paltrow is no stranger to harsh criticism, and although dealing with the not-so-nice words of critics can be tough, the actress will always have someone to come to her defense—her famous mother Blythe Danner.
While talking to Naughty But Nice Rob, Danner slammed the haters that always pick on her A-list offspring, and offered her two cents as to her Gwynnie always seems to be the target.