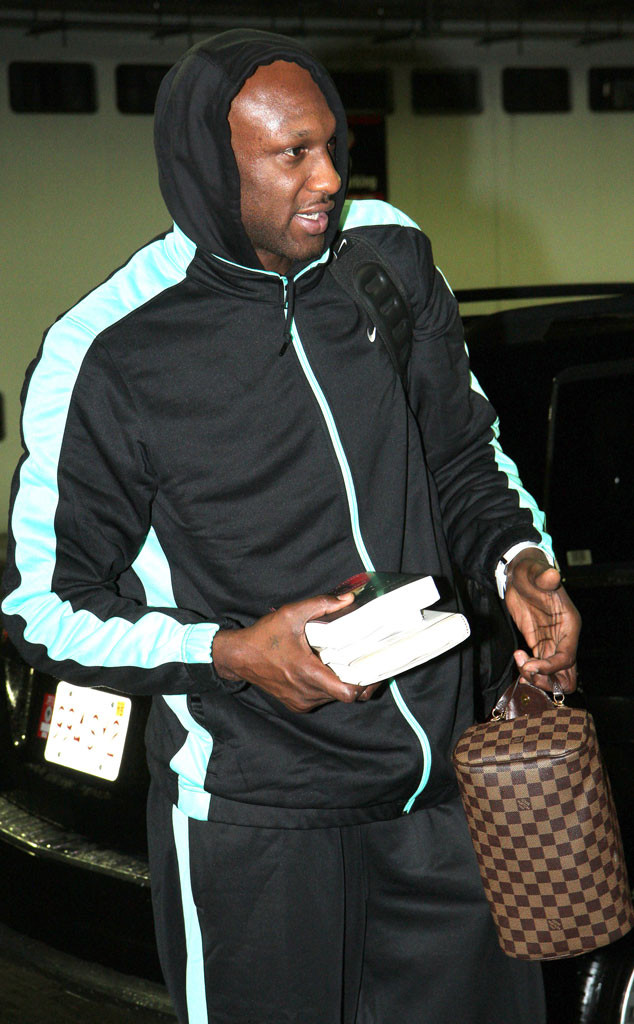 FameFlynet
Despite reports to the contrary, Lamar Odom is on good terms with Khloé Kardashian Odom.
Such good terms in fact, that the former Lakers player is heading home to Los Angeles to be with his wife.
Odom was spotted at a Boston airport on Wednesday and appeared to be in good spirits.
A source tells E! News that Odom "said he needed to get back to Khloé" after training in Rhode Island for over two weeks.
"It seemed the main reason to get back [to Los Angeles] was to be with Khloé," the source added.
The 34-year-old athlete and his E! reality star wife are "still together and trying to work things out."
Odom has been intensively training at the University of Rhode Island alongside a few longtime friends of his.