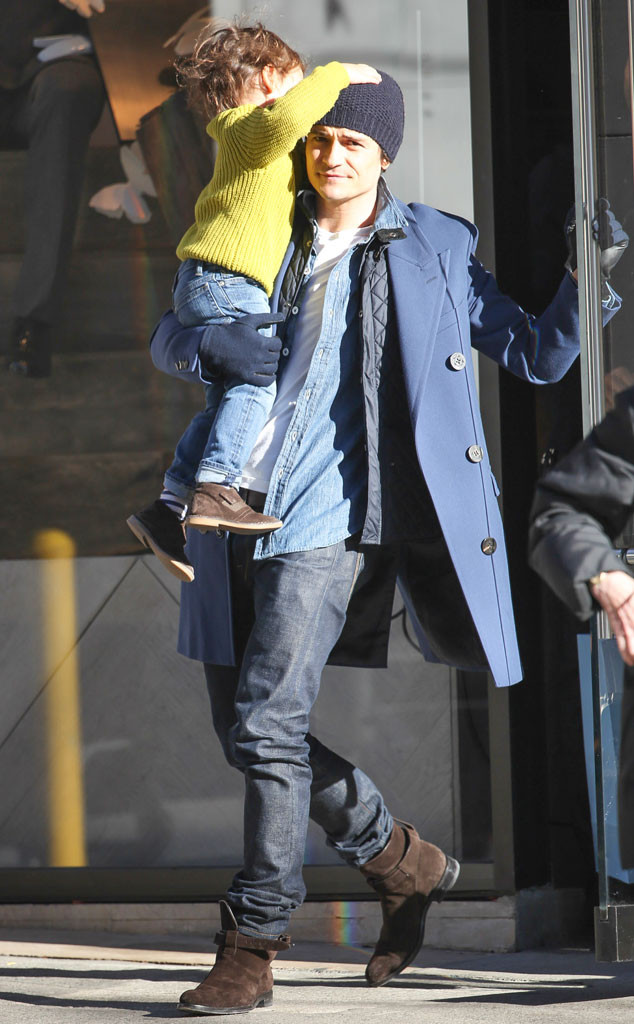 Dave Spencer/Splash News
Is there anything cuter than a daddy doting on his little boy?
No, and when you multiply that by two (and fine, factor in some Hollywood hotness), it's almost too adorable to handle! But, that doesn't mean we shouldn't be thankful for these precious pics of Orlando Bloom and his son, Flynn, and Jared Padalecki and his little man, Colton!
Orlando, 36, and Flynn, 2, were all bundled up for their boys' day out in New York City Monday, Nov. 25. Miranda Kerr's son didn't seem to mind the chilly temperatures and appeared to be having a good time trying to take off dad's beanie!