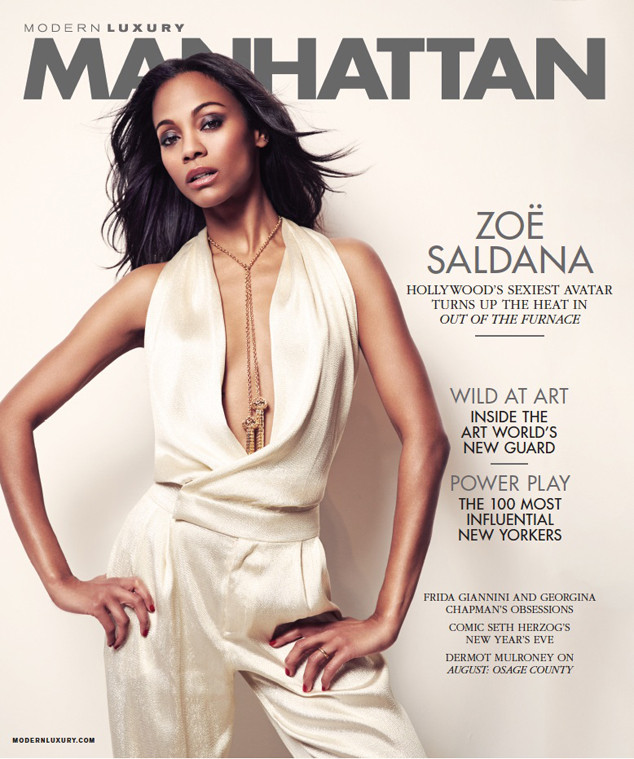 John Russo/Manhattan Magazine
Zoe Saldana is not shy when it comes to expressing what it feels like to be a woman in society.
The 35-year-old actress, who graces the latest issue of Manhattan magazine, shares her views about what it means to her being female and standing up for equality in this day and age.
"It's very hard being a woman in a man's world, and I recognized it was a man's world even when I was a kid," the Avatar starlet revealed to the magazine. "It's an inequality and injustice that drove me crazy, and which I always spoke out against—and I've always been outspoken."
The New Jersey native looks positively stunning in the cover shot, sporting a revealing cream sleeveless jumpsuit with a long gold necklace. Her hair is styled in soft waves and she is staring straight into the camera, while striking a fierce pose.