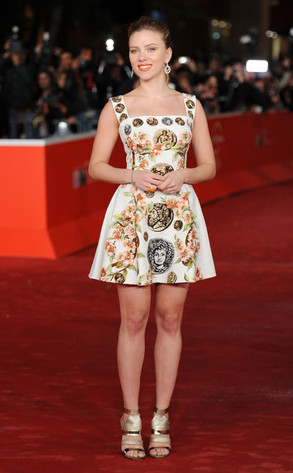 Stefania D'Alessandro/WireImage
Scarlett Johansson's got a sultry voice, but unfortunately that's not going to nab her any Golden Globes consideration.
The 29-year-old actress is earning major plaudits from critics for playing "Samantha," a computer-generated operating system whom Joaquin Phoenix falls for in the upcoming sci-fi romantic drama, Her.
But unfortunately, the Hollywood Foreign Press Association, which hosts the Golden Globe Awards, has deemed her ineligible for a Best Supporting Actress nomination because she doesn't appear in the movie.
Per The Wrap, that's because the folks behind the Globes have strict rules that bar voice performances.
The good news for Johansson however: her turn in Her is still in the running when it comes to the Academy Awards as well as the Screen Actors Guild Awards as they're more lenient when it comes to such matters.