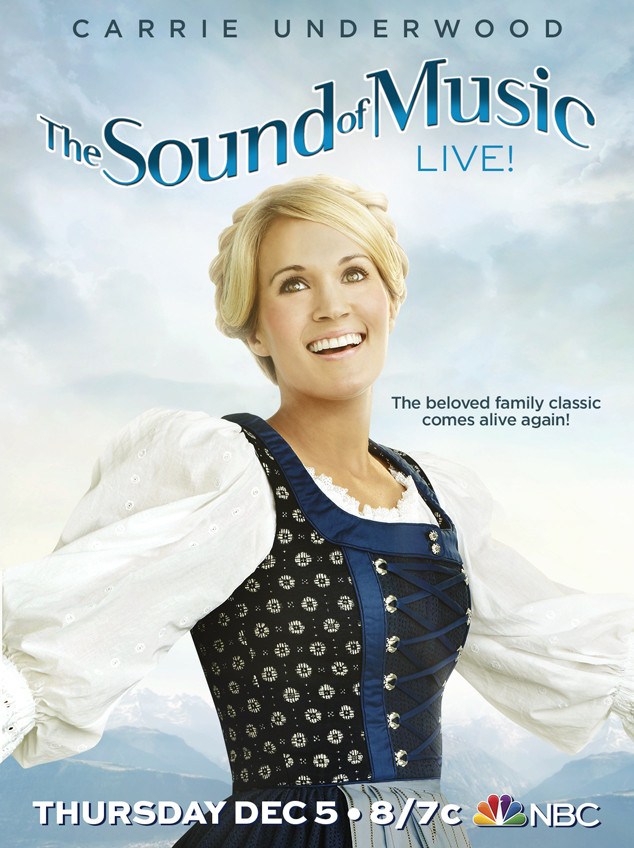 NBC
Carrie Underwood is already facing scrutiny for her role in The Sound of Music and the live special hasn't even aired yet.
The American Idol winner explained that she's been on the receiving end of a slew of hurtful tweets from people who are criticizing the casting decision.
"I get hate tweets and stuff like, 'You're not Julie Andrews!'" Underwood told Entertainment Weekly. "I know I'm not Julie. Nobody is and I would never pretend that I was…I know my place."
And while some of the musical's most die-hard devotees have their reservations (to say the least), Andrews herself has spoken out in support of Underwood.