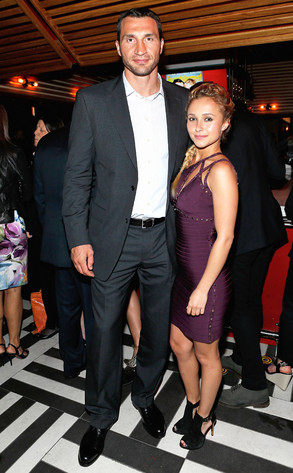 Jemal Countess/Getty Images for Entertainment Weekly
When it comes to fiancé Wladimir Klitschko, Hayden Panettiere is well aware of the couple's massive difference in height.
"He's huge," the 5-foot beauty said of her 6-foot-6-inch beau during an appearance on The Ellen DeGeneres Show on Wednesday, Nov. 27 after the talk show host congratulated her on her recent engagement.
"He's huge," Ellen DeGeneres repeated. "He's Ukrainian?"
"Yes, he is," Hayden said, adding that she's known her boxer beau for five years while gushing that he's a "good dude."