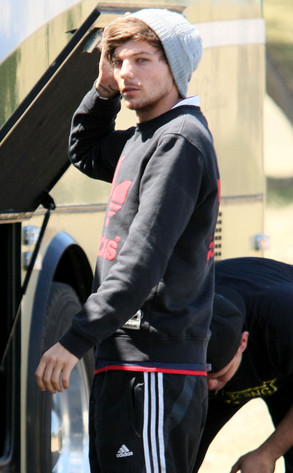 Carlos Costas, PacificCoastNews
Sure, Louis Tomlinson can sing, but that's not the only thing he can do.
The One Direction stud sat down with Jason Kennedy for an exclusive interview with E! News as part of our One Direction Week, and during his sit-down, the 21-year-old star revealed one of his hidden talents. Can you guess what it is? Here's a hint: It has to do with sound.
OK, OK, we'll tell you. Along with having impressive vocal chords, Louis can make—farting noises! Yep, we're being serious, and he even showed Jason how it's done.