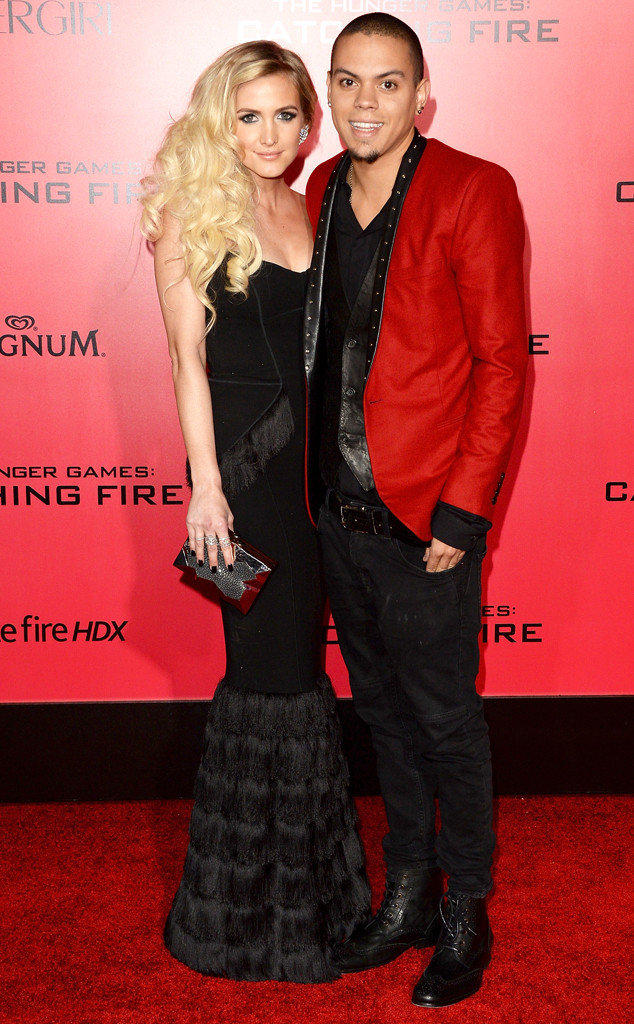 Jason Merritt/Getty Images
Evan Ross is still a bit shocked he was cast in Mockingjay Parts 1 & 2 in The Hunger Games franchise.
"It's mind-blowing," Ross, the 25-year-old son of music legend Diana Ross, tells me. "When they called I was like, 'Are you kidding?' They said, 'You got Hunger Games. You want to do it?'" I was like, 'Is that a question?'"
It was announced in August that Ross signed on to play Messalla in the two flicks.
Ross' girlfriend Ashlee Simpson admits she's only read the first book in The Hunger Games trilogy.
But no matter. "I'm so excited," she said of her beau's work in Mockingjay.