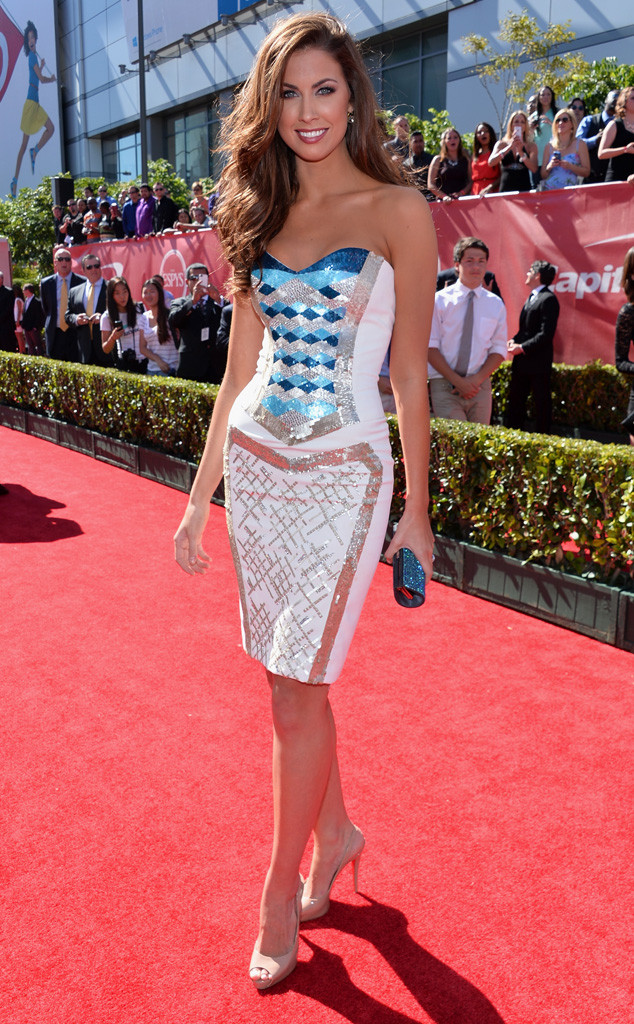 Alberto E. Rodriguez/Getty Images for ESPY
It's hard to believe that anyone would be mean to a former Miss Alabama USA in her home state...but we are talking about one of the biggest rivalries in college football, after all!
Katherine Webb, an Auburn graduate whose boyfriend, AJ McCarron, is the University of Alabama's star quarterback, admitted in a recent interview that she's "really nervous" about attending this Saturday's Iron Bowl—the legendary annual game between the intrastate rivals.
"This is the first actual game, Iron Bowl, that I will be attending," the beauty queen turned Carl's Jr. hottie and aspiring actress told USA Today, revealing that she had to sell her student ticket one year because she was low on cash. "I don't know what to expect."
Well, she might want to assume that the sportscasters are going to fawn all over her, as Brent Musburger did during the BCS National Championship game, but other than that...