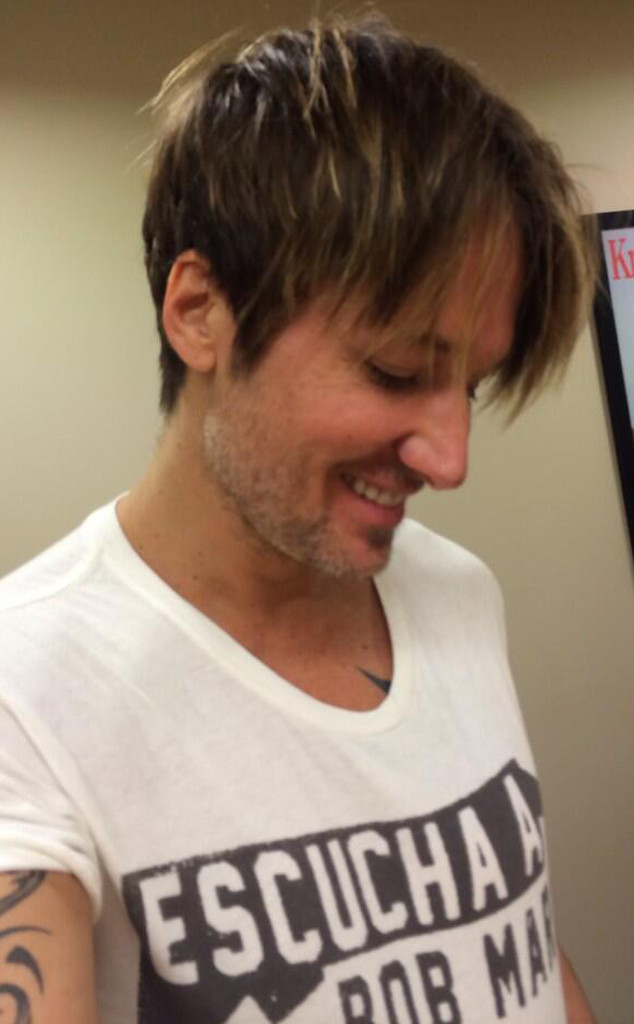 Twitter
This just goes to show that popular hair trends in Hollywood are not limited to females.
Country artist Keith Urban made a big move yesterday by opting to say goodbye to his signature highlighted locks and shared his new and improved, shorter haircut with his Twitter followers earlier today.
"Snow ain't the only thing falling in Nashville today!! -KU," the Australian celeb jokingly wrote with a photo of his tresses all over the salon floor yesterday.
Urban didn't go into detail as to what prompted the sudden change, but we gotta say, the new cut looks pretty darn good on him.