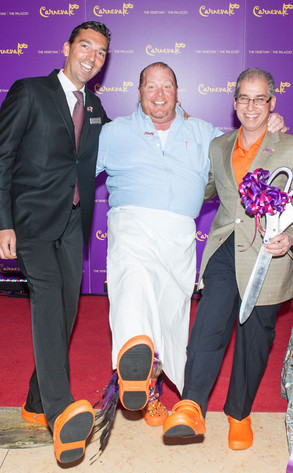 Courtesy: Tom Donoghue
Mario Batali has taken his commitment to his signature fashion statement to a whole new level!
The celebrity chef, who's known for perpetually wearing orange Crocs, recently revealed to Details magazine that expanded his collection of the shoes in a big way.
When asked how many pairs of Crocs he own, he told the mag, "Probably 30. I just ordered 200 more because they're about to take orange out of the field. They made a special run for me before they retired the color."
230 orange Crocs?!