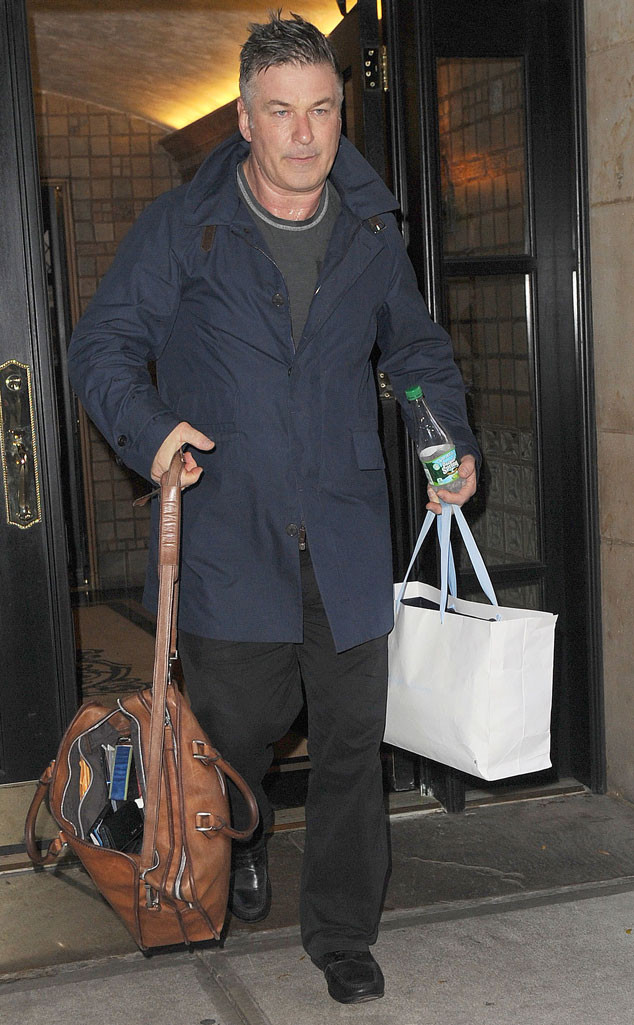 AAR/FAMEFLYNET PICTURES
Alec Baldwin's MSNBC talk show has officially been shut down.
The news was announced in a joint statement by the network and the actor's rep confirming that the program will no longer continue after production was suspended nearly two weeks ago.
Production for Up Late was originally halted shortly after the release of a video in which he directed an anti-gay slur at a paparazzo who was snapping pictures of Baldwin's family.
However, in a column for the Huffington Post, the 30 Rock star shot back at reports that he used a particular homophobic word.
"I never used the word f-ggot in the tape recording being offered as evidence against me," he wrote.