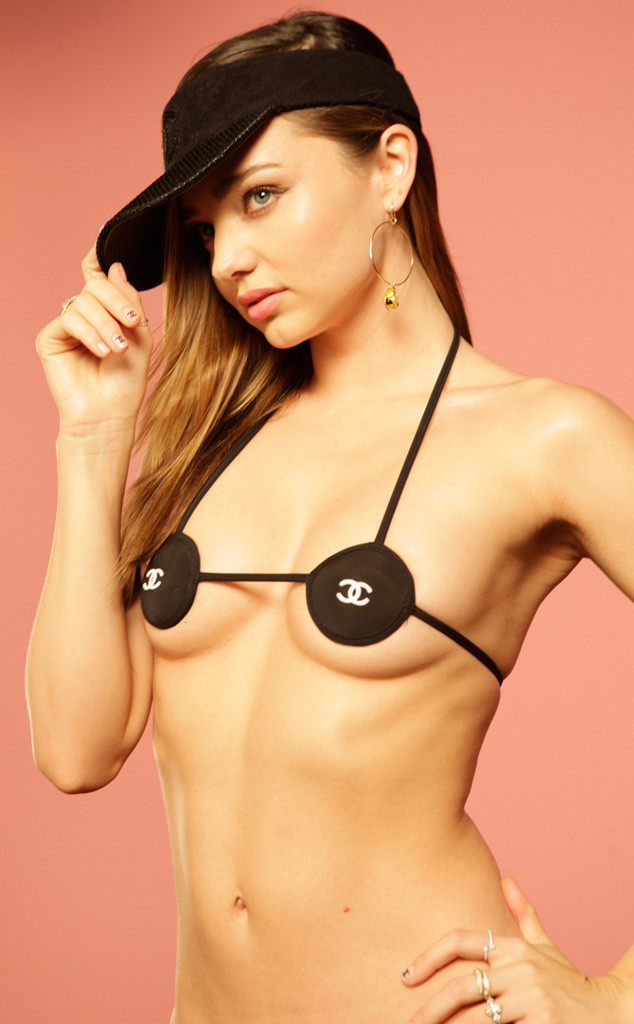 Beto Cabrera/I-D
How does i-D magazine celebrate 33 fabulous years of covers and the launch of a new digital platform?
With a host of the fashion industry's hottest models, of course, including Miranda Kerr in a super-skimpy Chanel bikini top.
Seriously, if Chanel made pasties, it might look something like the Australian model's barely there top, which is essentially a pair of nipple covers emblazoned with the luxury label's iconic interlocking C's.
The British glossy tapped Kerr and other leggy ladies to bring the magazine's trademark wink pose—featured on every cover—to life in an attention-grabbing video.