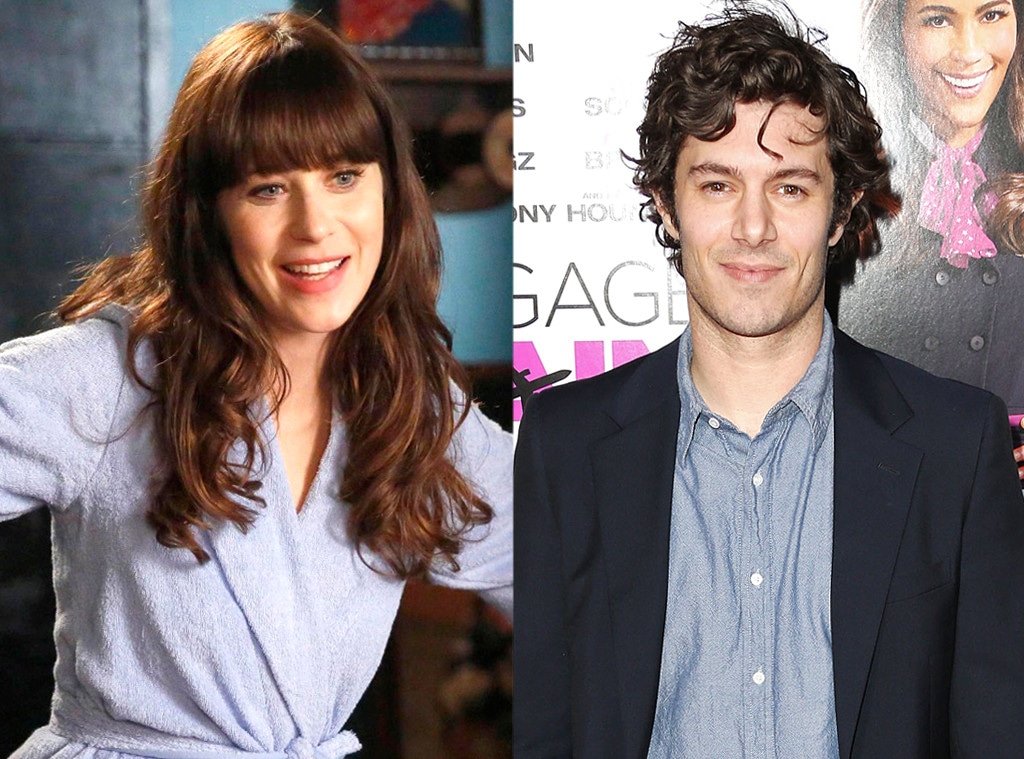 Frederick M. Brown/Getty Images, Greg Gayne/FOX
Holy Chrismakkuh miracle!
Adam Brody has signed a deal to guest star on New Girl, E! News has learned. The former O.C. star—who just blew the minds of TV fans by getting engaged to Gossip Girl's Leighton Meester in real life—has taken on a role as an ex-boyfriend of Jess' (Zooey Deschanel) on the Fox hit.
Brody's character, Berkeley, is a long-ago blast from Jess' past who prides himself in having mastered the art of being an ex. He's open with his feelings. And you guys, he is decribed as a "hip, stay-at-home dad," so he will probably be holding a baby. Hear that? It's the sound of the ovaries of Adam Brody fans around the world simultaneously exploding.
Brody will appear in New Girl''s 14th episode of the season, which will begin shooting on Dec. 2. The airdate is not yet set.
If you need us, we'll be parked outside the Fox lot gates all next week wearing our "Team Seth Cohen" shirts.
Fox recently shifted around some of its key series, moving Glee back to Tuesday nights. New Girl will stay put at 9 p.m,. followed by Brooklyn Nine-Nine and then, as of April 1, The Mindy Project.
New Girl also recently upped Damon Wayans Jr.'s guest spot to a season-long commitment, as the Happy Endings star returned to the show to reprise his pilot-episode role of "Coach."
Are we crazy to think Schmidt (Max Greenfield) might have room in his apartment next door for Adam Brody's Berkeley character and his (surely) adorable baby?
Of course not. That is totally going to happen. Thanks, New Girl!

New Girl airs tonight at 9 p.m. on Fox