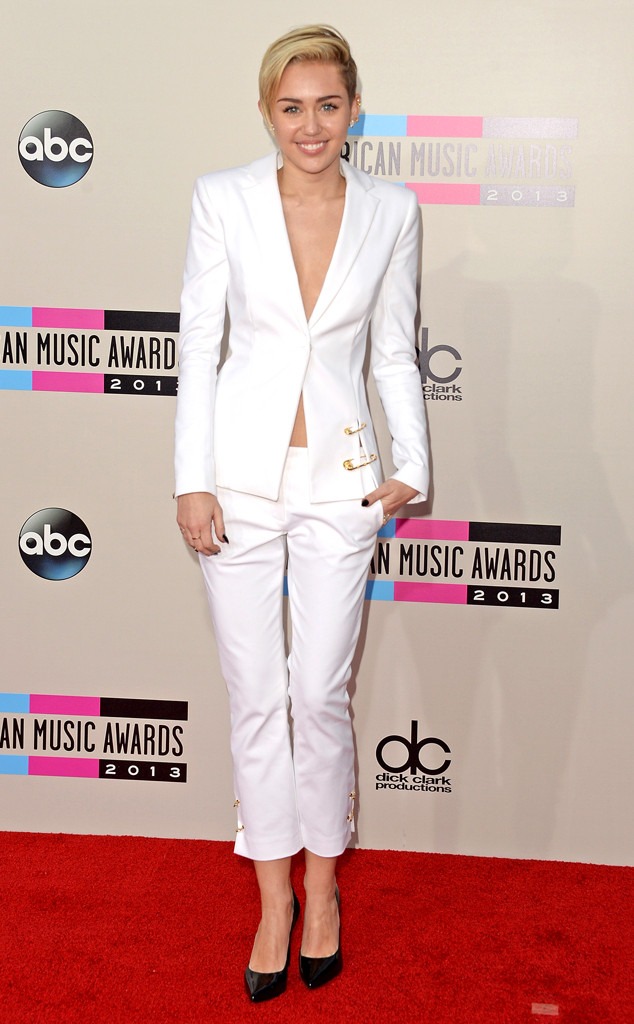 Jason Merritt/Getty Images
Miley Cyrus is certainly no stranger to rumors. But this one definitely takes the cake. (Or, seeing how she just turned 21 on Saturday, maybe the birthday cake?)
Right after the "Wrecking Ball" singer's house was burglarized on Friday, Nov. 22, a large teepee was erected in her backyard, leading to reports that she was now sleeping in it. (You know, because that would be so much safer.)
Sure enough, Cyrus' rep tells E! News that such speculation is indeed false, adding that it was merely a birthday gift from her family. They have a similar one on their farm in Nashville.
As for details on Cyrus' teepee, it was created by Nomadics Tipi Makers, the largest and oldest teepee makers in the U.S. since 1970.
A source told E! News exclusively that it is a 22-foot Lakota-Sioux style teepee, cost about $2,200 and was decorated per her mother's specifications.
"It was lovely. It was all customized artwork. She used elements we have and used them in different and creative ways," the source said. "We sent one to her father years ago and they were quite pleased and that is where they got the idea for her birthday."
Our source revealed there is no artwork inside and that the canvas is cotton.
"We made it. We painted it and we wished her well," the source added.
Of course, if Cyrus ever actually does decide to sleep in it, well, we wouldn't blame her. It sounds nice!