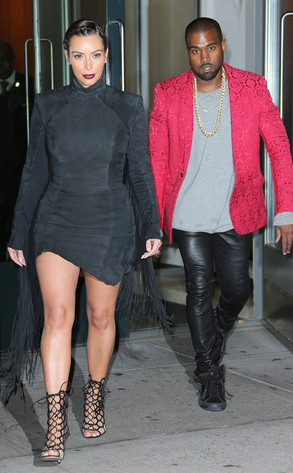 Splash News
Kanye West might be AWOL from Keeping Up With the Kardashians, but when it came to his much-ballyhooed engagement to Kim Kardashian, he made sure the show's cameras were there to record his for posterity.
In an interview with New York radio station Hot 97 yesterday, Yeezy revealed that while he doesn't appear on KUTWK for reasons having to do with his own personal aesthetic, he gave the greenlight for producers to shoot his over-the-top proposal out of love for his fiancée.
"When we got engaged...I made sure the show was there [filming] because I felt like that's something that would make her happy," West told host Angie Martinez. "Regardless of how it was shot, I felt like this is a moment she would like to have and would like to share, and just have that documented. And we could decide later or not if we wanted to air it."